DOWNLOADS :
UserDownloads:

4078
Program Description
PROKON Structural Analysis and Design is a suite of over forty structural analysis, design and detailing programs. The first PROKON programs were developed in 1989, and today PROKON is used worldwide in over eighty countries. The suite is modular in nature, but its true power lies in the tight integration between analysis, design and detailing programs.
PROKON is developed and supported by a team of professional engineers and intended for use by structural engineers and technicians. The software provides quick and reliable answers to everyday structural engineering problems:
Frame and finite element analysis
Steel member design
Steel connection design
Reinforced and prestressed concrete design
CAD and reinforced concrete detailing
Timber member design
Masonry design
Geotechnical analysis
The PROKON suite is modular, yet integrated. Some modules can be used stand-alone, or in conjunction with others. The suite offers a powerful workflow from structural analysis, steel and concrete design, and detailing.
You can use the Concrete Base Design module, for example, on its own or link to it from the Frame Analysis results to have all the design loads entered automatically. Likewise, you can manually detail a concrete footing in Padds, or design the footing in the Concrete Base Design module and have it generate a drawing and bending schedule for you.
PROKON Structural Analysis and Design includes full support for British and South African design codes. Most (but not all) modules also support European, United States, Canadian, Australian and select Asian design codes.
* PROKON download link provides demo version of the software.
Similar Software
ASDIP
Version:4.1.3 · ASDIP Structural Software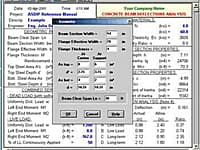 Our 13-module structural suite with a broad range of design solutions required by the structural engineers of today, including concrete, steel, and masonry.
EdiLus
Version:BIM 2(c) · ACCA Software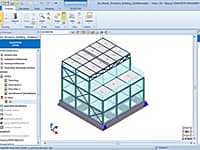 Structural Design and Analysis for Buildings
The software for the analysis and structural design of new and existing reinforced concrete, masonry and steel buildings according to Eurocodes.
STRAP
Version:2020 · ATIR Engineering Software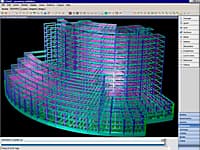 Structural Analysis System for Structural Engineering
STRAP ia a Windows based suite of finite element static and dynamic analysis programs for buildings, bridges and other structures.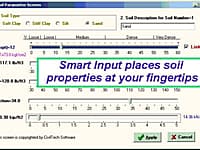 Shoring, EarthPres, Surcharge, and Heave
Shoring Suite is a software package that contains 4 Modules: Shoring, EarthPres, Surcharge, and Heave. These modules are sophisticated design and analysis tools developed by experienced engineers and professors.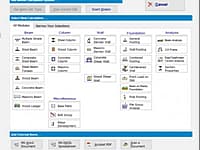 Structural Engineering Design And Analysis Modules
Enercalc Structural Engineering Library provides the practicing engineer with a large toolkit of capabilities to design the elements of structures.
Comments & Reviews
Submit a review about PROKON software with your social media profile