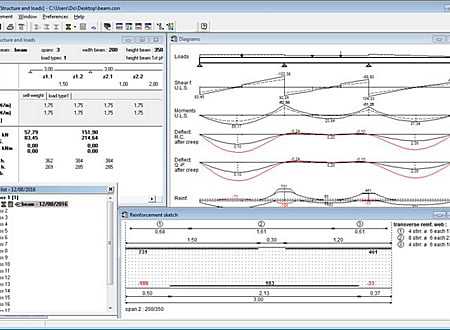 SOFTWARE :
ConCrete (Plus)
DOWNLOADS :
UserDownloads:

484
Program Description
ConCrete is the perfect software to quickly calculate continuous concrete beams. ConCrete Plus generates the reinforcement drawings. Within ConCrete's user-friendly environment, you define model geometry, cross-sections, (elastic) supports and loads interactively. Through a few mouse clicks, you can easily change any design parameter. Instantly, all related analysis results (from internal forces up to reinforcement diagrams) will be updated automatically - maintaining full associativity between analysis data and results.
ConCrete performs organic design calculations according to Eurocode 2. ConCrete instantly provides you with deformations (considering the effects of cracking and creep), internal forces, reinforcement requirements, ... and presents all of this in clear graphs. Evaluation of minimal and optimal cross-sectional dimensions.
ConCrete Plus automatically translates the theoretical reinforcement requirements into a practical reinforcement drawings. User-definable reinforcement parameters are bar diameter, number of bars per layer, elimination priority, ... Automated creation of cutting lists in ConCrete List from the ConCrete Plus reinforcement drawings.
Modules :
ConCrete - Designs continuous beams in reinforced concrete.
Continuous beams and beams in 2 phases
Plates bearing in one direction
Load on upper or lower fiber
Minimal and optimal dimensions
Cracked deflection with creep
ConCrete Plus - Creates automatically the reinforcement drawings for beams calculated with ConCrete or Diamonds.
Automatic transfer of theoretical to practical reinforcement
Continuous or discontinuous reinforcement bars at supports
Straight or curved, continuous or discontinuous reinforcement anchors
Extensive annotation options for text, stirrups, longitudinal bars, ...
ConCrete List - Generates the cutting list and summaries for beams from ConCrete Plus.
Individual bar data
Number, shape, individual dimensions, total cut length
Summary quantities per diameter total height and weight
* ConCrete (Plus) download link provides trial version of the software.
Similar Software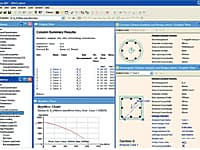 Analysing and Designing Reinforced Concrete Beams
Structural design software for analysing and designing reinforced concrete beams, slabs, columns and piles.
spBeam
Version:5.50 · StructurePoint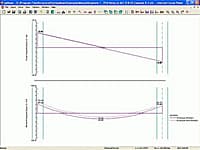 Analysis, Design, And Investigation Of Reinforced Concrete Beams
spBeam (formerly pcaBeam) is highly efficient and widely used for analysis, design, and investigation of beams and one-way slabs in reinforced concrete floor systems.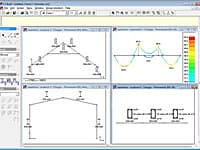 Predesign of 2D Frames In Steel, Concrete or Timber
1•2•Build is the ideal software to easily design beams, columns and simple 2D structures in steel, concrete of timber.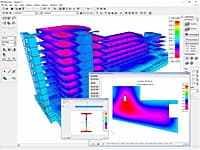 Structural Analysis of Steel, Concrete and Timber Constructions
Diamonds is the perfect software for analysis of steel, concrete and timber structures.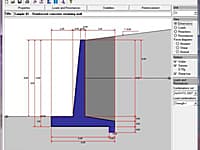 Designing a Concrete or Masonry Retaining Wall
RetainWall is a software mainly developed for the purpose of designing a concrete or masonry retaining wall.
Comments & Reviews
Submit a review about ConCrete (Plus) software with your social media profile