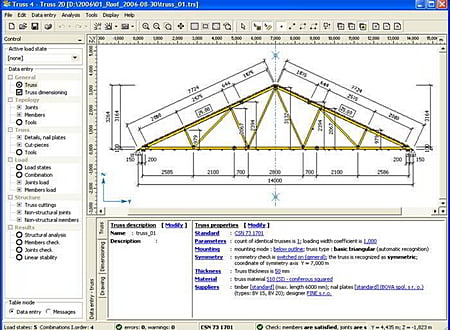 DOWNLOADS :
UserDownloads:

19909
Program Description
Software suite TRUSS4 is designed for analysis of timber truss structures connected with punched metal plate fasteners. TRUSS4 offers complete processing of a project from truss design and quotation to manufacturing documentation and automatically generated outputs for machinery equipment.
Truss 2D - Design and check of timber trusses
Truss 3D - 3D modelling of timber roof structures
Truss Explorer - Project manager
Main Features
User Interface : The program uses intuitive user interface with active 2D and 3D workspaces
Structural Analysis : Fast structural design and verification according to the selected design standard
Economic calculations : The software TRUSS4 contains detailed analysis of economic aspects of the project
Manufacturing documentation : The software TRUSS4 provides complete manufacturing documentation of project including controlling files for CNC machines
* TRUSS4 download link provides demo version of the software.
Similar Software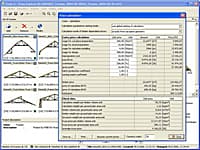 With Truss Explorer you can easily create quotation or manufacturing documentation for the entire project.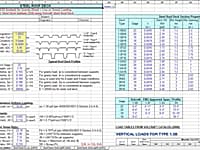 Roof Steel Deck Analysis & Design
ROOFDECK is a spreadsheet program written in MS-Excel for the purpose of analysis and design of roofs with steel deck.
FIN EC
Version:2021 · Fine Ltd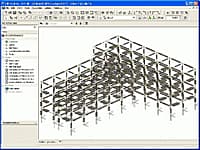 Design and analysis of 2D and 3D frame structures
Program suite FIN EC is a great tool for design and static and dynamic analysis of 2D and 3D frame structures.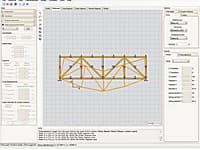 2D Truss Analysis is a powerfull application which uses optimized finite elements (bar elements) in order to perform static analysis of trusses.
GEO5
Version:2021 · Fine Ltd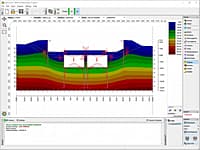 GEO5 is a suite of programs for geotechnical analysis. The software package includes individual programs that are closely linked to each other and run in the same environment.
Comments & Reviews
Submit a review about TRUSS4 software with your social media profile