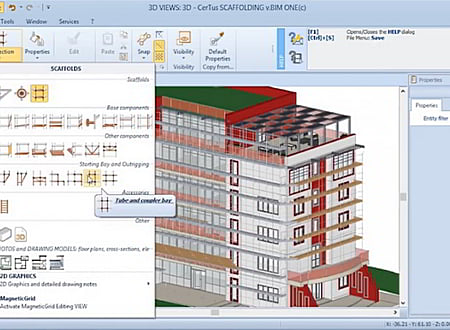 SOFTWARE :
CerTus Scaffolding
DOWNLOADS :
UserDownloads:

28
CerTus Scaffolding
Description
CerTus Scaffolding is the BIM authoring software for scaffolding design and drafting of the scaffolding assembly, use and dismantling plan. BIM technology makes CerTus SCAFFOLDING an extremely versatile tool and suitable for facing the real situations when dealing with scaffolding planning. With CerTus SCAFFOLDING model any type of scaffolding directly in 3D (whether metal scaffolding with tubes and couplers, with prefabricated frames, with prefabricated or multi-directional uprights and crosspieces) for different types of structures and automatically obtain:
The assembly, use and disassembly plan
The working drawings of the scaffolding and the relating site area plans
A detailed bill of quantities
The anchor checks and harness hang syndrome (hhs) risk assessment
A risk assessment for atmospheric electrical discharges
You can design scaffolding suitable for all construction needs and for all types of structures (small and large buildings, civil and industrial buildings, support and road works, etc.), but also scaffolding to support the construction or maintenance of plants and technical systems installed within a building.
* CerTus Scaffolding download link provides trial version of the software.
Similar Software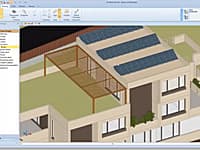 Solarius PV is the BIM software for photovoltaic systems design already used for thousands of different types of installations all over the world.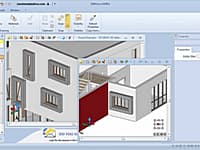 Edificius is the Architectural BIM Design software that allows you to generate floor plans, elevation views, cross-sections, isometric and perspective views with a simple 2D or 3D input.
EdiLus
Version:BIM 2(a) · ACCA Software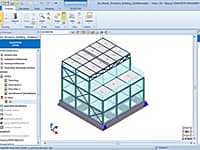 Structural Design and Analysis for Buildings
The software for the analysis and structural design of new and existing reinforced concrete, masonry and steel buildings according to Eurocodes.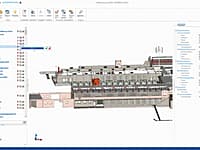 View and Edit BIM Models in the IFC Standard
usBIM. viewer+ gives you the possibility to view, convert and edit IFC files in a single software certified by buildingSMART International and completely free.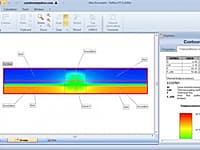 TerMus BRIDGE is the Thermal Bridge software that uses finite element analysis, fully compliant with the EN ISO 10211:2008, EN ISO 14683:2008 and EN ISO 13788:2013 technical standards.
HYDROFLO
Version:3.0 · Tahoe Design Software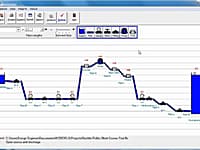 HYDROFLO determines the steady-state flows and pressures and other operating parameters in single source/single discharge, gravity and pumped flow systems.
Comments & Reviews
About CerTus Scaffolding
No comments yet. Be the first to comment.
Submit a review using your Facebook ID