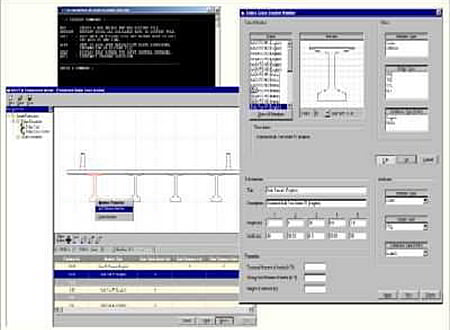 DOWNLOADS :
UserDownloads:

1668
Program Description
The BRUFEM program is used to perform automated finite element modeling, analysis, and load rating of highway bridges using a complete 3-D model. The program considers prestressed and steel girder, reinforced concrete T-beam, and flat slab bridges. Large numbers of potential vehicular loading conditions can be rapidly modeled then analyzed and automated rating based on the AASHTO bridge specification can be performed.
Salod (Structural Analysis for Load Distribution) is a hybrid finite element program that creates an influence surface of simple span bridge superstructures. The current version uses text based, question prompts in order to develop an input file.
The two primary modes of operation are Full Load analysis (including consideration of construction stages) for AASHTO load rating and Live Load analysis for calculation of lateral load distribution factors (LLDFs) There is an analysis engine, a rating post-processor and a graphics post-processor.
* Brufem download link provides freeware version of the software.
Similar Software
BridgeLink
Version:6.0 · Washington State Department of Transportation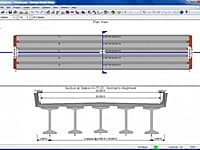 Integrated Bridge Engineering Design, Analysis, and Load Rating
BridgeLink is an integrated bridge engineering software tool for analysis, design, and load rating.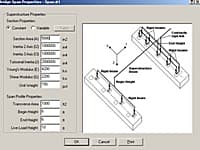 Analyzing multiple bridge pier structures
The FB-MultiPier analysis program is a nonlinear finite element analysis program capable of analyzing multiple bridge pier structures interconnected by bridge spans.
CSiBridge
Version:22 · Computers and Structures Inc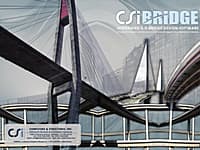 3D Bridge Analysis, Design and Rating
CSiBridge design allows for quick and easy design and retrofitting of steel and concrete bridges.
FB-Deep
Version:1.21 · Bridge Software Institute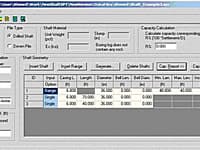 Static axial capacity of drilled shafts and driven piles
The FB-Deep computer program is a Windows based program used to estimate the static axial capacity of drilled shafts and driven piles.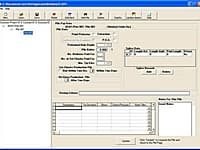 Fast and Efficient Manner of Entering Pile Data
Pile Technician was developed for the FDOT to provide a fast and efficient manner of entering Pile data to calculate payment for work preformed by the contractor.
Comments & Reviews
Submit a review about Brufem software with your social media profile