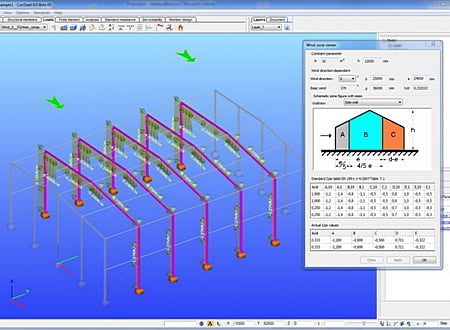 DOWNLOADS :
UserDownloads:

1987
Program Description
ConSteel provides a structural analysis software for the design office mainly involved in constructions of steel and composite structures.
It covers all the phases of the design process: modeling; integrated analysis and standard design; detailed examination of cross-sections and structural joints; flexible documentation. The analysis and design approach of ConSteel utilizes entirely the most up-to-date methodologies of the modern structural standards treating the 3D structural model as a whole during the complete process. The unique interface between ConSteel and Tekla Structures, ConSteel and StruCad enables the user to export the full designed model including the placed joints reducing significantly the detailing costs.
The ConSteel has been developed by a professional team of structural scientists, engineers and programmers being in daily connection with end user engineers. Our philosophy is to provide a unique flexibility in the direction of development for the users considering fully the most recent needs in their everyday work.
* ConSteel download link provides trial version of the software.
Similar Software
csJoint
Version:14 · ConSteel Solutions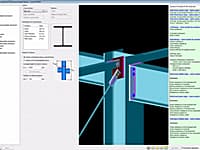 csJoint connection design software can be run as a stand-alone application and proved to be an efficient tool for structural connection design.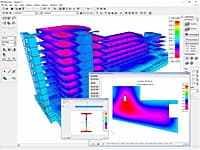 Structural Analysis of Steel, Concrete and Timber Constructions
Diamonds is the perfect software for analysis of steel, concrete and timber structures.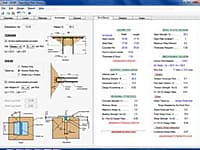 Steel Design per the latest AISC specifications
ASDIP Steel is a suite of modules specifically dedicated to the design of structural steel members, based on the latest AISC specifications (AISC 360), that greatly simplifies the time-consuming calculations in any structural engineering office.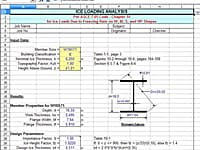 Analysis Of Ice Loading On Structural Steel Per Asce 7-05 Code
ASCE705I is a spreadsheet program written in MS-Excel for the purpose of determining ice loading due to freezing rain on structural steel members per the ASCE 7-05 Code.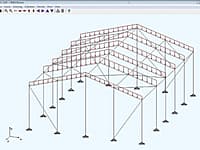 Finite Element Analysis Package for 2D and 3D Constructions
Analysis3D calculates two- and three-dimensional Trusses and Frames. These structures consist of long slender Members that are supposed to behave linear elastic.
Comments & Reviews
Submit a review about ConSteel software with your social media profile