SOFTWARE :
VisualShearWall
DOWNLOADS :
UserDownloads:

410
VisualShearWall
Description
Analysis of shear wall systems: rigid, semi-rigid, and flexible diaphragms.
Modeling
Model and analyze rigid and semi-rigid wall systems
Flexible diaphragm modeling: you apply forces to each wall
Wood, steel, masonry, and concrete
Any diaphragm configuration/shear wall orientation
Shear wall and diaphragm openings
Moment or braced frames
Single-story analysis of many walls
Generate "Next Floor Down" project file from reactions at this level
Loading
Model line loads, point loads, and wall loads
IBC and ASCE 7 load combinations (customizable)
Independent wind & seismic load cases for two directions
Skewed direction load cases are now available
Copy & paste diaphragm loads
Analyzing
Multiple shear wall materials in one model
Automated FEA plate meshing
Summarized results for walls, drag struts, and collectors
Reporting
Preview the report before printing
Customize what items are included in the report
Print one-page graphic summaries
Center of rigidity is reported
Filter reports by load cases or combinations, or by walls
Total resultant is displayed at top/bottom for walls with openings
* VisualShearWall download link provides trial version of the software.
Similar Software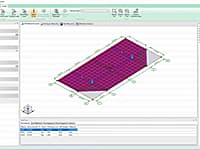 Wall, Slab or Plate Bending Analysis and Design
Solve plate bending problems for any geometry of flat plate, with various supports or holes.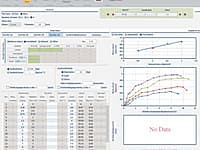 SO-Shear is aimed at the evaluation of direct shear tests. It has a user-friendly interface and lots of smart capabilities are implemented.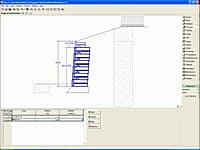 The program Redi Rock wall is used to design and check a retaining walls made from blocks produced by Redi-Rock, Inc (USA).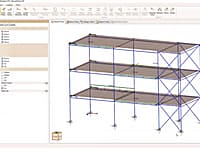 IES VisualAnalysis is an easy to learn software for general-purpose frame and finite-element analysis.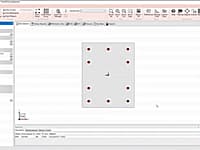 Cracked Analysis and Capacity Of R/C Shapes
ConcreteSection helps engineers to understand the cracked behavior and load capacity of custom reinforced concrete sections.
Phaethon
Version:1.0 · Konstantinos G. Megalooikonomou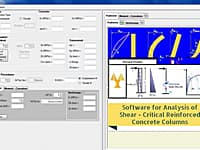 Analysis of Shear - Critical Reinforced Concrete Columns
The stand-alone Windows program Phaethon with user's interface written in C++ offers analysis of shear - critical reinforced concrete columns to its user both for rectangular but also for circular reinforced concrete columns.
Comments & Reviews
About VisualShearWall
No comments yet. Be the first to comment.
Submit a review using your Facebook ID