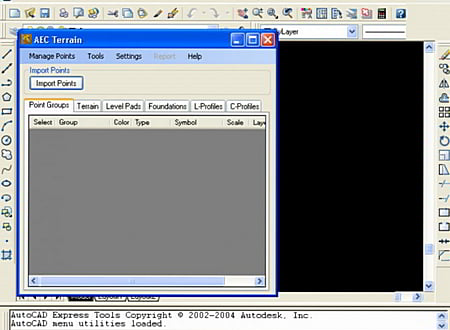 DOWNLOADS :
UserDownloads:

786
Program Description
* Requires AutoCAD installed on your computer.
Introducing you AEC Terrain interface which is designed to simplify terrain management and 3D-modeling. AEC Terrain creates Digital Elevation Model from multiple input point files on AutoCAD graphic editor. All purpose multi-level pads, road alignments, mining applications and airfields can be generated on the terrain on different layers with different slope parameters for CUT and FILL.
The mechanism of AEC Terrain interface is very simple. As we know, Terrain is representation of a surface derived from irregularly spaced special points and the Triangular Irregular Network (TIN) model represents a surface as a set of contiguous, non-overlapping triangles using Delaunay Triangulation. These triangles are made from a set of points called mass points. These mass points shall be the input through CSV/Excel Files.
Highlights
The Interface opens an instance of AutoCAD and closes while terminating such instance.
You can work easily as you are with AutoCAD. Now, earth work calculations are made on the fly while Terrain is modeled.
Generates multiple TIN Surfaces from multiple point files.
Contours can be generated at any desired intervals and automatically sets colors from highest to the lowest contours.
Predefined 3D land features can be added to your program and set them to show on your project.
Finished TIN surface is generated when a particular area is to be graded on an irregular surface to a certain level.
While founding engineering structures, extended excavations and fill influence lines could be verified for practical positioning.
Breaklines feature fine-tunes Cut Fill edge lines.
Cross sections, profiles and plans can be generated on the fly.
Volume of thickened surface can be obtained from the application.
Key Benefits
Mining applications where mass volumes of earth works are handled.
Useful for normal building level pads, foundation excavations, drains, canals, earthen dams, embankments, bridge approaches, mining, road formations and so on .
Data integration through publishing to AEC ERP .
Terrain applications are useful to found any engineering structures and understanding this enables accurate project planning.
Designed to integrate with any ERP system.
The 3D viewing on the web is made easy with Autodesk freeware products like Design review, Trueview and Freewheel tools.
* AEC Terrain download link provides trial version of the software.
Similar Software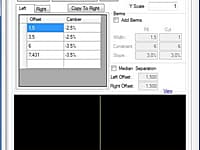 Earthwork Volume/Quantity Calculating
AEC CutFill is a powerful and flexible earthwork cut and fill calculation software program.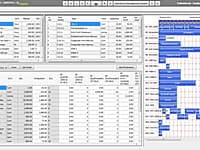 Estimate The Resources Under Project Execution
The AEC Budget as an innovative budgeting tool that helps the user to estimate the resources under project execution, making it to plan by extending tight integration to MS Project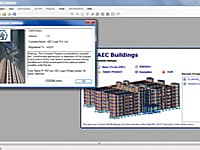 AEC Buildings is a project quantity estimation and 3d drawing tool to quickly prepare your designs, drawings, dimensioning and quantity estimation.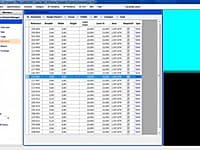 AEC 3D Rebar, is the same functionality as that of a structural engineer, a draftsman, a detailer and an estimating engineer working all together from concept to completion of design, detailing and drawing.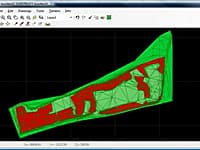 Create, Edit and Visualize in 3d Space Digital Terrain Models
In FastTerrain you are able to create, edit and visualize in 3D space digital terrain models.
Comments & Reviews
Submit a review about AEC Terrain software with your social media profile