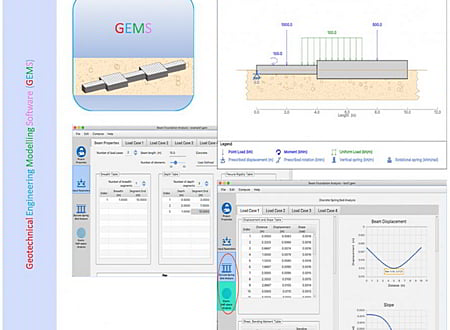 SOFTWARE :
Beam Foundation Analysis
PLATFORM :
Windows / Mac / Online
DOWNLOADS :
UserDownloads:

424
Program Description
Beam foundation is adopted in the case of combined footing supporting two or more columns. The combined footing is modelled structurally as a beam foundation resting on the soil. The sub soil may be modelled in several ways.
Beam Foundation Analysis (GEMS) is a feature rich, easy to use finite element modelling software for beam foundations. Package includes analysis of beam foundations using discrete spring-bed model and elastic half-space model.
Key Features
One Click Computation: One click computation and analysis for all load cases and models.
Analysis Models: Analysis of the beam foundation using both/either models.
Load Cases: Multiple load cases could be considered.
Beam Diagram: Graphical representation of the Plan and Elevation View of the beam foundation.
Loading Diagrams: Graphical representation of loading diagrams for each load case.
Unit System: Data can be input in either SI units or 'Commonly used American units' (Kips for force and foot for length).
Export: Export results to Microsoft Word & Excel
Loads & Moments: The loading may consist of several concentrated loads & moments.
Uniform Loads: Multiple uniformly distributed loads can be specified.
Beam Weight: Self-weight of the beam may be included if required.
Beam Dimensions: Different depths and breadths could be given for the beam. RCC inverted T beam sections and RSJ s could be considered by prescribing EI values directly.
Prescribed Displacements & Rotations: Vertical displacements and rotations could be prescribed if required.
Beam Foundation Analysis is also availabe online. Try GEMS Foundation analysis suite for free on the cloud using your browser.
* Beam Foundation Analysis download link provides trial version of the software for Windows and Mac.
Similar Software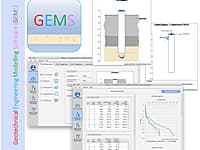 Pile Capacity Estimation, Axial and Lateral Load Analysis
The Comprehensive Pile Foundation Analysis (Land, Bridge & Waterfront Structures) software of GEMS provides feature rich & easy-to-use program modules for pile capacity estimation, axial and lateral load analysis.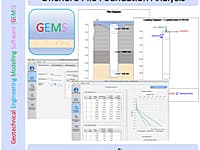 Capacity Estimation and Analysis of Offshore Piles
The Offshore Pile Foundation Analysis suite of GEMS provides easy-to-use program modules for pile capacity estimation, axially loaded pile analysis and laterally loaded pile analysis.
BOEF
Version:1.6 · Alex Tomanovich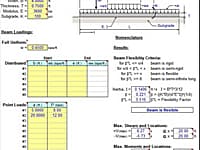 Beam on Elastic Foundation Analysis
BOEF is a spreadsheet program written in MS-Excel for the purpose of analysis a finite length beam with free ends supported continuously on an elastic foundation.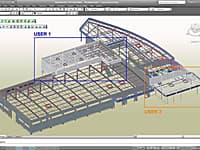 3D Modelling Software for Steel Detailing, Design, Fabrication and Construction
Advance Steel is specifically designed for structural engineers and steel detailers who require professional and easy-to-use BIM structural steel detailing software that automates the production of drawings, BOMs and NC files.
SO-Log
Version:1.2 · Soil Office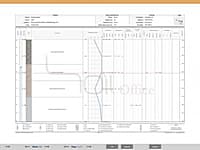 Geotechnical Engineering Boring Logs
SO-Log generates boring logs as a means to summarize and report several tests performed within a geotechnical engineering project.
Comments & Reviews
Submit a review about Beam Foundation Analysis software with your social media profile