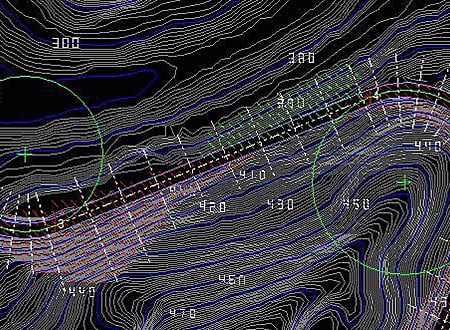 SOFTWARE :
ALE Advanced Land Editor
DOWNLOADS :
UserDownloads:

843
Program Description
The software ALE Advanced Land Editor is used by civil engineers, geologist and surveyors to perform the detail design of roads, open-pit mining, dams, garbage dumps, land rehabilitation, civil general design and so on. ALE (Advanced Land Editor) is a powerful software to help civil design. It is developed from 2000 and now at its revision 4.
The ALE engine works by a 3D ground Modeler. Simple buildings are added both as a reference and visual evaluation of the general project.
The program engine performs the complete land design and automatically makes the calculation of the cut and fill volumes inside a bounded area. The computation of digging and filling volumes may be performed by two different methods.
a) Cross Sections
b) Prisms
The result of the calculation, the detail report, the cross sections and the contour map are all available in real time. If requested, ALE automatically modifies the project to balance the cut and fill volumes.
* ALE Advanced Land Editor download link provides demo version of the software.
Similar Software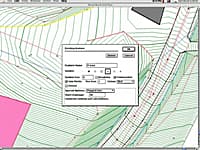 Geometric Design of Roads and Highways
HighRoad is an interactive graphical application for the geometric design of roads and highways.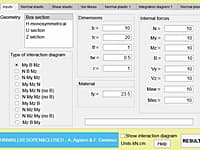 Elastic and Plastic Resistance of Open and Thin Walled Sections
Thinwallres Open&Closed application allows to determine the resistance capacity of open and closed thin-walled sections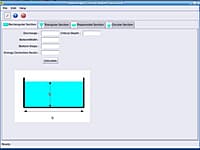 This is an application for calculating critical depth in open channels flow.
LateralK
Version:4.0 · Novo Tech Software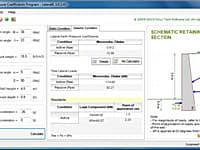 LateralK is a simple software for calculating lateral earth pressure coefficients and forces behind retaining walls in static and earthquake condition based on Rankine/ Coulumb formulas and also Mononobe/ Okabe methods.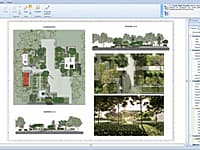 Edificius LAND is the BIM software for landscape architecture and garden design.
Comments & Reviews
Submit a review about ALE Advanced Land Editor software with your social media profile