DOWNLOADS :
UserDownloads:

159
Program Description
Autodesk Civil 3D software is a civil engineering design and documentation solution that supports Building Information Modeling (BIM) workflows on a variety of civil infrastructure project types, including roads and highways, land development, rail, airports, and water. Civil 3D helps civil infrastructure professionals improve project delivery, maintain more consistent data and processes, and respond faster to project changes. Additionally, users can help streamline time-consuming tasks such as intersections, roundabout and corridor design, parcel layout, pipes and grading with specific tools and customisable design standards.
Main features include:
Task-based tools to manage GIS data and aggregate GIS data with design data.
Perform faster design iterations and streamline time-consuming tasks.
Connect design to documentation to help boost productivity and deliver higher quality.
Create plans, profiles, and cross-sections for roads, land development, and other civil designs.
Consistent project standards with drawings organised in a project-based structure.
Access spatial data stored in files, databases and web services.
Standard data schema, automated business workflows, and report templates for Electric North America, Electric Europe, Water, Wastewater, Gas industry.
Use visualisation, simulation and water analysis tools integrated with the design process to improve project delivery and decision making.
Intelligent civil objects that interact to create interconnected designs along with configurable styles that enable Civil 3D to automatically conform to nearly any graphical standards.
Collaboration features help you to overcome team co-ordination and workflow challenges within civil infrastructure projects.
* Civil 3D download link provides trial version of the software for Part 1, Part 2 and Part 3.
Similar Software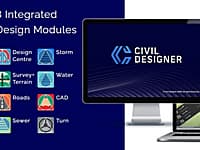 Civil Infrastructure Design Suite
Civil Designer software gives you an integrated civil infrastructure design suite of modules incorporating bulk earthworks, highways, roads, surface drainage, wastewater drainage and potable pressurized water network design and analysis, in a single application.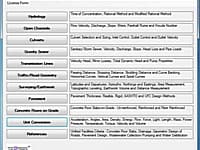 Civil Engineering Calculations
Performs civil engineering calculations for hydrology, open channels, culverts, gravity sewer, transmission lines, traffic/road geometry, surveying/earthwork, pavement, concrete floors and unit conversions.
SMADA
Version:6.44 · UCF Civil Engineering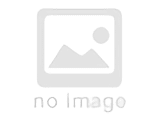 Stormwater Management and Design Aid
This software is a complete hydrology package included as a number of separate executable files.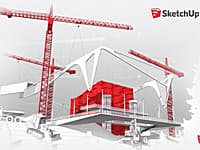 3D modeling for Architectural, Interior Design and Civil Engineering
SketchUp Pro is the most intuitive way to design, document and communicate your ideas in 3D.
Estimator
Version:2.0 · Softlogic Innovations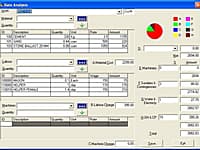 Estimator 2. 0 is Estimation and Project Management Software for Architects, Builders, Contractors and Engineers.
Comments & Reviews
Submit a review about Civil 3D software with your social media profile