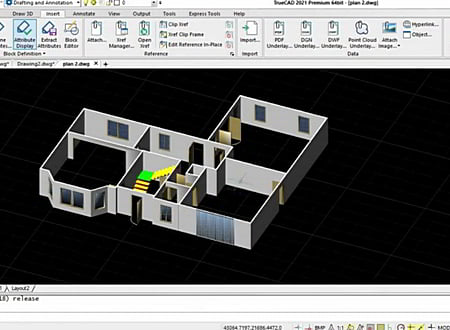 DOWNLOADS :
UserDownloads:

154
Program Description
TrueCAD is a 2D Drafting and 3D Modeling (Partial) CAD software meant for Engineers, Architects and other technical consultants. TrueCAD is a native DWG & DXF CAD software to create and edit drawings. TrueCAD uses IntelliCAD engine, Open Design Alliance DWG/DXF Libraries, ACIS 3D Modeling Kernel and many other Technologies. In-addition, TrueCAD has many add-on command, features and other Productivity Tools. TrueCAD CAD Software includes many other tools like Block Libraries (in the domains of Civil, Mechanical, Electrical, Architectural, Structural, P &IDs etc.), Batch file converter, Units converter, PDF to DXF Converter, Image to DXF converter and many other productive tools. TrueCAD supports many other file formats like dgn, STL, OBJ, 2D PDF, SVG and many other file formats. All dwg/dxf versions from very old R2.5 to latest 2018 are supported.
TrueCAD interface is carefully designed for easy selection of commands without much difficulty. The interface and commands are very familiar for easy migration from other CAD Software. TrueCAD has complete range of 2D Drafting & 3D Modeling tools along with editing options. Artisan Render is also included in TrueCAD at no extra cost to create high quality renderings. TrueCAD can be operated in both modern Ribbon Style Interface and Classic Drop Down menu Styles. The interface, aliases and commands can be completely customized as per your requirements. Unlimited work spaces are supported inside TrueCAD.
TrueCAD product is developed and owned by Jytra Technology Solutions Pvt. Ltd., India. TrueCAD Engineering Solutions Pvt. Ltd. is a commercial member of IntelliCAD Technology Consortium, USA. TrueCAD brings Global Collaborated Technology Expertise to you at very affordable life-time price. TrueCAD is powered by latest IntelliCAD 9.2a, Open Design Alliance Tiegha Libraries and ACIS technologies. TrueCAD has many enhancements, features and commands on top of IntelliCAD core. The add-on features, express menu commands allow TrueCAD to become more productive for day-to-day projects. TrueCAD works very closely with IntelliCAD on Development and Quality Assurance. We keep our development and test costs by adopting many automated processes. Our Trial Requests, Ordering, License Delivery and Self-help etc. all are automated to provide quick services. There are maintenance releases almost every month to keep our technologies up to date. Our team members operate from different global locations and work with collaboration.
* TrueCAD download link provides trial version of the software.
Similar Software
AutoCAD
Version:2021 · Autodesk Inc.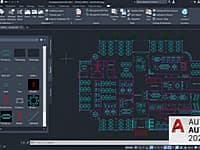 CAD Design, Drafting, Modeling, Drawing and Engineering
AutoCAD is a commercial software application for 2D and 3D computer-aided design, drafting, modeling, drawing, and engineering.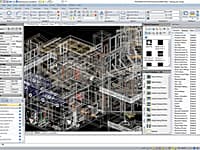 CMS IntelliCAD Compatible CAD Software is the intelligent and affordable full-featured choice for engineers, architects and consultants, or anyone who communicates using CAD drawings.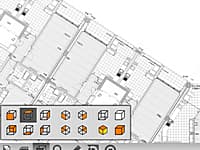 ETOOLBOX Free CAD Viewer is a mobile CAD application (*. dwg) viewer of the CMS IntelliCAD® CAD Software or any CAD software able to create *. dwg, *. dxf and *. dwf files.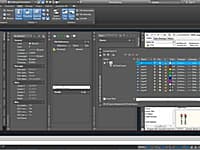 2D CAD software for drafting, detailing, and editing
For 2D drafting, AutoCAD LT delivers AutoCAD software's 2D drawing tools at a cost-effective price.
ActCAD
Version:2023 · ActCAD LLC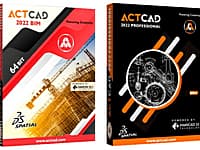 2D Drafting, 3D Modeling and BIM
ActCAD is a native DWG & DXF Software under which it offers three specific types of CAD Software namely – ActCAD Standard for 2D Drafting Power Users, ActCAD Professional for 2D Drafting and 3D Modeling and ActCAD BIM.
Comments & Reviews
Submit a review about TrueCAD software with your social media profile