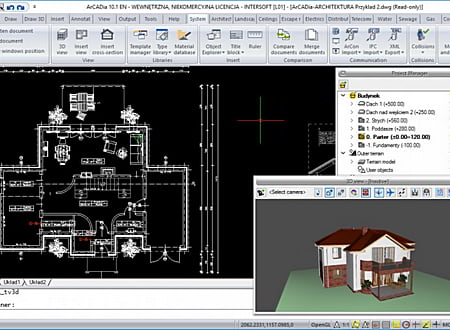 DOWNLOADS :
UserDownloads:

232
Program Description
ArCADia is a program supporting 2D and 3D design. Due to its operational philosophy and the same data saving format (DWG), it closely resembles the Autocad program.
Basic tools of the ArCADia BIM system:
COMPARING DOCUMENTS:
This ArCADia tool enables the user to compare designs created in the ArCADia BIM system and to find the differences between them.
MERGING DOCUMENTS:
This tool allows to include multiple designs of various installations in one document.
MANAGING A DRAWING OF A BUILDING:
The management of views and displayed information using the comprehensive Project Manager tree.
The automatically created 3D view is available in a separate window to allow a presentation of the entire body of the building or e.g. a part of a level.
INSERTING:
Elements like walls, windows, doors, etc., are now inserted with the use of the intelligent tracking function.
WALLS:
Selecting walls from defined types or setting of any specified composite walls.
A built-in catalogue of building materials that is based on the PN-EN 6946 and PN-EN 12524 standards.
Inserting virtual walls that are invisible in the 3D preview or cross-section. They divide the room space in order to distinguish an open-space function, for example.
Heat transfer coefficient is calculated automatically on the base of the materials selected for the space dividers (walls, ceilings, roof).
WINDOWS AND DOORS:
Inserting windows and doors by means of parameters from the program library and creating user-defined windows and doors.
The possibility to define the windowsill protrusion inside and outside a room, as well as its thickness.
The possibility to switch off a windowsill.
CEILINGS
Automatic insertion of floors (according to a level outline).
ArCADia-TERIVA CEILINGS:
The module is used to prepare drawings for structural systems of Teriva ceilings. Drawings include all the main elements of the system: ceiling beams, transverse beams, hidden beams, trimmers, KZE and KWE ring fittings, KZN and KWN lintel elements, support grids and additionally all necessary lists of materials covering listed elements, supplemented with the reinforced steel and monolithic concrete required to create a ceiling.
Automatic and manual calculation of all Teriva ceilings (4.0/1; 4.0/2; 4.0/3; 6.0; 8.0) in the ceiling areas of any shape.
Automatic distribution of beams, transverse beams and ring beams on internal and external walls and on main beams.
Automatic setting of a system of trimmers for openings and beams for partition walls.
Automatic solving of a side ceiling access to a wall.
Automatic calculation and setting of the required plane and offset grids.
ROOMS:
Automatic creation of rooms from closed outlines of walls and virtual walls.
Temperatures and lighting requirements are automatically assigned to rooms, depending on their names.
The possibility to change the graphic imaging of a room in the view, e.g. by filling or colour.
BINDING JOISTS:
Inserting binding joists, including reinforcements defined both for bars and stirrups.
COLUMNS:
Insertion of columns of rectangular and elliptical cross-section.
CHIMNEYS:
The insertion of single chimney openings or chimney shafts (groups of chimneys with a set number of columns and lines).
The possibility to insert chimney ducts or mark the outlet of existing chimneys.
New chimney profiles.
STAIRS:
Defining one- and multi-flight stairs and winder stairs in any plan.
New types of stairs: monolithic with treads or see-through with stringers. The possibility to choose the type and elements of a step.
TERRAIN:
Automatic creation of a terrain model on the basis of spot heights from digital DWG maps.
Insertion of a terrain plane using spot heights or lines.
The insertion of objects that simulate elements of a network or objects existing on the terrain to check for collisions in the design.
3D VIEW:
Inserting and modifying camera settings, from the point of view of an observer, which can be used to view a design or to save a view.
The current scene can be saved to a file in BMP, JPG or PNG formats.
AUXILIARY ELEMENTS:
MODULAR AXES:
The possibility to insert a grid of modular axes, including complete editing options.
TITLE BLOCKS:
Creating user-defined title blocks in the dialogue window or using graphic field editing options.
The insertion of automatic (taken from a design) or user-defined texts into a title block.
Saving title blocks to the project or program library.
TEMPLATES:
Saving user-defined settings of elements (markers, fonts, default types, heights, etc.).
The Type Manager is used to manage types used in a document and existing in the global library. From now on, it can be saved in templates which object types will be used.
LAYOUTS:
Groups of elements of various types can be saved into a single type. All connections, sizes of elements and other individual element parameters can be saved into a single layout that can be used in future projects. The layout can be further divided to modify individual group elements.
TYPE LIBRARY:
A built-in type library for all elements of each module.
Library modification during the design by saving the created types.
Library modification in the library window by adding, editing and deleting types from the global/user's library or the project library.
DIMENSIONING:
The arbitrary linear and angular dimensioning of a design.
LISTINGS:
Automatically created listings of rooms for each level.
Automatically created listings of windows and doors, including symbols.
Listings can be exported to an RTF file and to a CSV file (spreadsheet).
Communicating with other systems.
Projects can be exported in the XML format.
The possibility to edit and correct listings before they are saved. Printing listings and adding e.g. a logo.
A new word processor called ArCADia-TEXT is available. It is launched when exporting to an RTF file.
ArCADia-TEXT saves to the following formats: RTF, DOC, DOCX, TXT and PDF.
OBJECTS:
An integrated library of elements allows a drawings to be detailed with the required architectural 2D symbols.
A library of 3D objects allows created interiors to be arranged.
The object catalogue can be extended with new libraries.
User-defined objects created with 2D elements can be saved in the program library.
2D and 3D objects can be inserted with an angle with respect to the Z-axis given during insertion.
The possibility to rotate objects about the X and Y axes and to change a symbol in a view when necessary.
COLLISIONS (automatic detection of collisions and intersections between elements of the ArCADia BIM system):
Collisions of any elements in the ArCADia BIM system can be freely listed.
Clear lists of collisions in the project and point indicators in the plan and 3D view are available.
* ArCADia download link provides demo version of the software for 32 bit and 64 bit.
Similar Software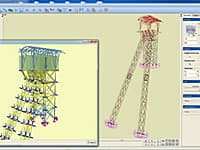 Static Calculations and Dimensioning of Planar and Spatial Bar Systems
The R3D3-Rama 3D program is designed for construction engineers. It is used for static calculations and dimensioning of planar and spatial bar systems.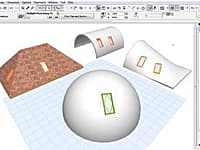 ArchiCAD is an architectural BIM CAD software for Macintosh and Windows developed by the Hungarian company Graphisoft.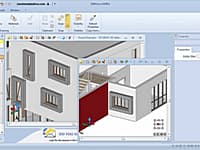 Edificius is the Architectural BIM Design software that allows you to generate floor plans, elevation views, cross-sections, isometric and perspective views with a simple 2D or 3D input.
PriMus
Version:BIM 2(d) · ACCA Software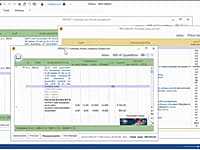 BIM for Construction Estimating
The ideal software for designers and companies who want to optimize their construction cost management activities.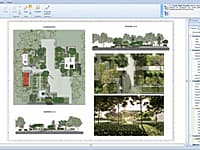 Edificius LAND is the BIM software for landscape architecture and garden design.
Comments & Reviews
Submit a review about ArCADia software with your social media profile