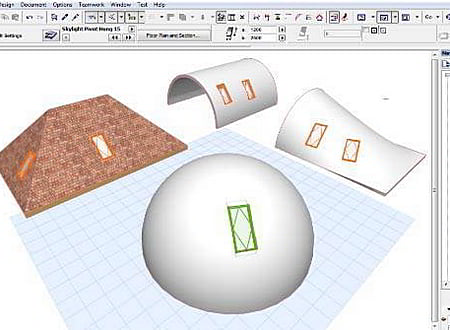 DOWNLOADS :
UserDownloads:

2476
Program Description
ArchiCAD is an architectural BIM CAD software for Macintosh and Windows developed by the Hungarian company Graphisoft. ArchiCAD offers specialized solutions for handling all common aspects of aesthetics and engineering during the whole design process of the built environment - buildings, interiors, urban areas, etc
ArchiCAD is a complete design suite with 2D and 3D drafting, visualization and other functions for architects, designers and planners. A wide range of software applications are integrated in ArchiCAD to cover most of the design needs of an architectural office
2D CAD software- drawing tools for creating accurate and detailed technical drawings
3D Modeling software - a 3D CAD interface specially developed for architects capable of creating various kind of building forms
Architectural rendering and Visualization software - a high performance rendering tool to produce photorealistic pictures or videos
Desktop publishing software - with similar features to mainstream DTP software to compose printed materials using technical drawings pixel-based images and texts
Document management tool - a central data storage server with remote access, versioning tool with backup and restore features
Building Information Modeling software - not just a collection of the above mentioned applications with an integrated user interface but a novel approach to building design called BIM
* ArchiCAD download link provides trial version of the software for Windows and Mac.
Similar Software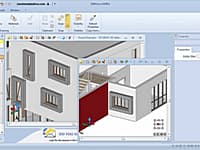 Edificius is the Architectural BIM Design software that allows you to generate floor plans, elevation views, cross-sections, isometric and perspective views with a simple 2D or 3D input.
Revit
Version:2021 · Autodesk Inc.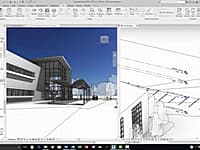 BIM tools for architectural design, MEP, and structural engineering
Autodesk Revit is building information modeling software for architects, structural engineers, MEP engineers, designers and contractors.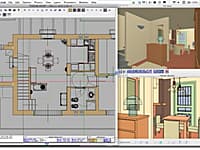 Domus. Cad is a program for architectural 3D design which allows you to face 3D design with the same simplicity as a traditional 2D design.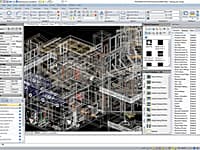 CMS IntelliCAD Compatible CAD Software is the intelligent and affordable full-featured choice for engineers, architects and consultants, or anyone who communicates using CAD drawings.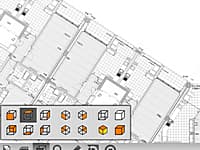 ETOOLBOX Free CAD Viewer is a mobile CAD application (*. dwg) viewer of the CMS IntelliCAD® CAD Software or any CAD software able to create *. dwg, *. dxf and *. dwf files.
Comments & Reviews
Submit a review about ArchiCAD software with your social media profile