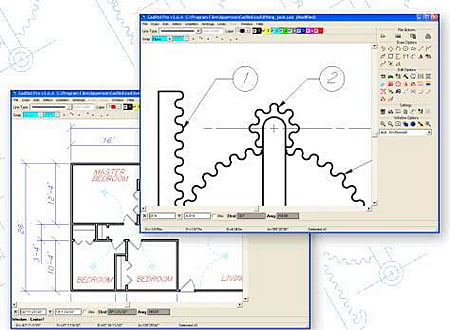 DOWNLOADS :
UserDownloads:

692
Program Description
CadStd (pronounced "CAD Standard") is a simple and easy to use 2D computer aided design (CAD) program. Computer aided design replaced what used to be called drafting. CadStd is the result of thousands of hours of work and was written by a professional programmer and CAD user not by some committee. It is being used in several schools and universities around the world to teach their students how to use CAD. Since it is a general purpose CAD program it can be used for mechanical design, architecture, map making, wood working and many other vector oriented design projects. It has an accuracy of . 0001 of an inch and drawings can be as large as 3. 5 miles (In CAD everything is drawn at full scale so this is important). In addition CadStd Pro can be used to view and edit files created in HPGL which is the industry standard vector format used by most major companies that store CAD vector files in their product data management (PDM) systems.
The Lite version is free and can read any drawing created by the Pro version. CadStd Lite can export files as DXF so you can share your drawings with friends who have other CAD programs like Autocad. The Pro version can create isometric projections from orthographic views, and has powerful commands like offset, trim, fillet and chamfer. Export drawings in formats like DXF, SVG, HPGL/1 or use copy clipboard to paste images into Office and other applications. Import DXF, HPGL/1 and Gedcom files.
* CadStd Lite download link provides trial version of the software.
Similar Software
Scarm
Version:1.7.1 · Milen Peev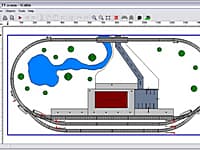 Simple Computer Aided Railway Modeller
SCARM means Simple Computer Aided Railway Modeller, a free software for simplified design of scaled railway layouts and creation of railroad model track plans.
NovoSPT
Version:3.0 · Novo Tech Software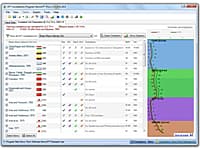 Standard Penetration Test Correlations
NovoSPT is a unique geotechnical software designed for correlating SPT blow counts (N) to various soil properties using 300 correlations.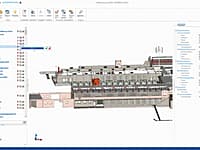 View and Edit BIM Models in the IFC Standard
usBIM. viewer+ gives you the possibility to view, convert and edit IFC files in a single software certified by buildingSMART International and completely free.
Maxima
Version:5.44 · Lyosha Beshenov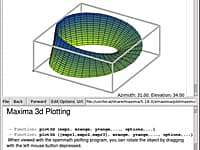 Maxima is a system for the manipulation of symbolic and numerical expressions, including differentiation, integration, Taylor series, Laplace transforms, ordinary differential equations, systems of linear equations, polynomials, and sets, lists, vectors, matrices, and tensors.
FStr
Version:1.3.0 · Joao Alfredo de Lazzari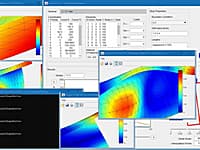 Finite Strip Computer Application
The FStr computer application gives to the user an easy and an intuitive elastic buckling analysis, through a Finite Strip Method, and its modal visualization of a thin-walled structural element.
Comments & Reviews
Submit a review about CadStd Lite software with your social media profile