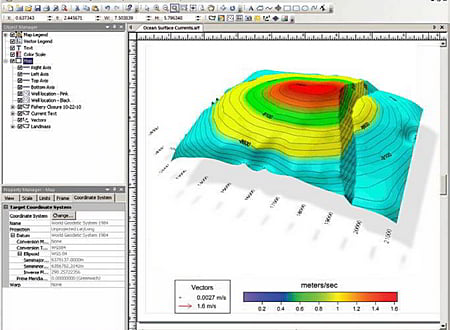 DOWNLOADS :
UserDownloads:

2005
Program Description
Surfer is a full-function 3D visualization, contouring and surface modeling package that runs under Microsoft Windows. Surfer is used extensively for terrain modeling, bathymetric modeling, landscape visualization, surface analysis, contour mapping, watershed and 3D surface mapping, gridding, volumetrics, and much more.
Surfer's sophisticated interpolation engine transforms your XYZ data into publication-quality maps. Surfer provides more gridding methods and more control over gridding parameters, including customized variograms, than any other software package on the market. You can also use grid files obtained from other sources, such as USGS DEM files or ESRI grid files. Display your grid as outstanding contour, 3D surface, 3D wireframe, watershed, vector, image, shaded relief, and post maps. Add base maps and combine map types to create the most informative display possible. Virtually all aspects of your maps can be customized to produce exactly the presentation you want. Generating publication quality maps has never been quicker or easier.
* Surfer download link provides demo version of the software.
Similar Software
Grapher
Version:17.2 · Golden Software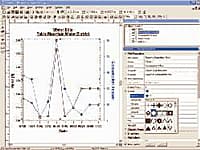 Grapher is the only graphing program you will ever need. Create powerful stunning graphs quickly and efficiently. Ideal for scientists, engineers, and business professionals.
Strater
Version:5.7 · Golden Software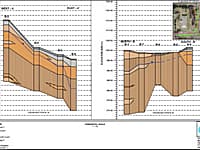 Strater is a powerful and innovative well log, borehole and cross section plotting software package for geoscientists.
Didger
Version:5 · Golden Software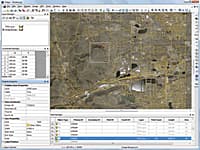 Digitizing & Coordinate Conversion
Didger is a highly accurate digitizing program that will be an invaluable addition to your software library.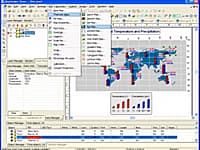 Thematic Maps & Spatial Analysis
MapViewer is an affordable mapping and spatial analysis tool that allows you to easily produce publication-quality thematic maps
Voxler
Version:4.6 · Golden Software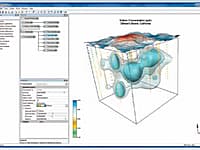 Create powerful, fast, customized 3D images of your data with Voxler 2.
Comments & Reviews
Submit a review about Surfer software with your social media profile