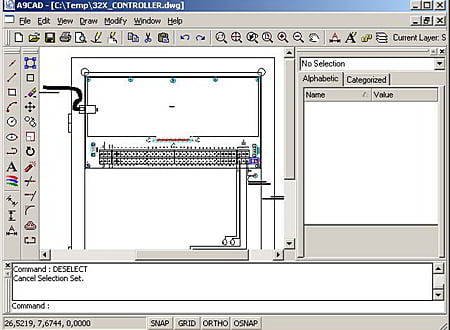 DOWNLOADS :
UserDownloads:

3816
Legacy Software Notice:
Please be advised that A9CAD is considered outdated or legacy, and it has reached the end of its support and update cycle. As a result, compatibility issues may arise, and its functionality cannot be guaranteed on modern computer systems.
Program Description
A9CAD is a general purpose two-dimensional CAD program. It supports industry standard DWG & DXF drawing formats. 2D DWG/DXF editor with familiar graphical user interface and property window to view and edit DWG/DXF files.
Major Features:
Two-dimensional CAD drawing viewing and editing.
Support DWG and DXF format up to DWG/DXF 2000.
Familiar Windows graphical user interface.
Command window to input coordinates.
View and edit entity attributes via properties window.
* A9CAD download link provides freeware version of the software.
Similar Software
iCADMac
Version:2018 · ProgeCAD Srl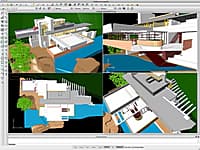 General Purpose 2D/3D DWG CAD for Mac
iCADMac is a 2D/3D CAD application for the MAC OS X using DWG and DXF native formats, representing a powerful, reliable, complete, easy to use and economic software.
ADONIS
Version:3.10.1 · Roozbeh Geraili Mikola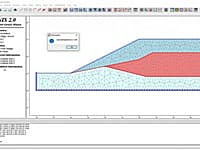 Two-Dimensional Geotechnical Finite Element Program
ADONIS is an easy-to-use yet powerful geotechnical-engineering tool for the linear and nonlinear analysis of geotechnical problems.
ZCAD
Version:0.9.8.5 · Andrey Zubarev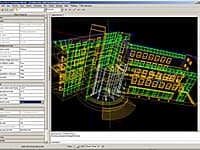 ZCAD is simple CAD program with dxf2000 file format support.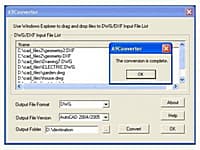 Convert DWG/DXF to different versions
A9Convert is a command line program to convert DWG/DXF to different versions of DWG/DXF.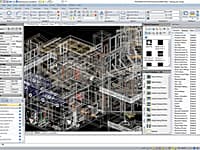 CMS IntelliCAD Compatible CAD Software is the intelligent and affordable full-featured choice for engineers, architects and consultants, or anyone who communicates using CAD drawings.
Comments & Reviews
Submit a review about A9CAD software with your social media profile