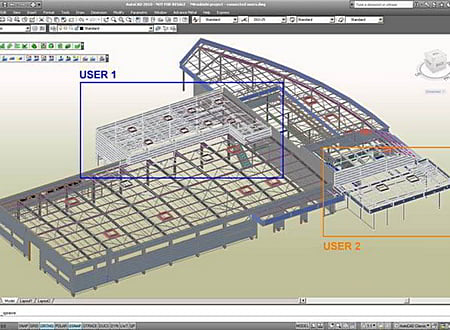 DOWNLOADS :
UserDownloads:

2020
Advance Steel
Description
Advance Steel is specifically designed for structural engineers and steel detailers who require professional and easy-to-use BIM structural steel detailing software that automates the production of drawings, BOMs and NC files.
Perfectly embedded in AutoCAD®, Advance Steel accelerates the design phase (single or multi-user mode) by offering an extensive library of smart objects, automatic joints and specific tools for creating standard structures, stairs, railing and miscellaneous steelwork.
Advance Steel automatically generates all workshop and general arrangement drawings using intelligent tools to automatically control dimensions and labels as well as all required.
Advance Steel is part of the GRAITEC structural BIM solution, automating the entire structural design process, from engineering design to detailing and fabrication.  
* Advance Steel download link provides trial version of the software for Part 1 and Part 2.
Similar Software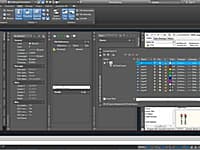 2D CAD software for drafting, detailing, and editing
For 2D drafting, AutoCAD LT delivers AutoCAD software's 2D drawing tools at a cost-effective price.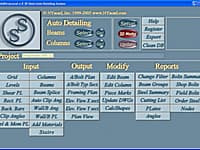 3D Steel Auto Detailing System
A program moderate and affordable for small companies and even freelance steel detailers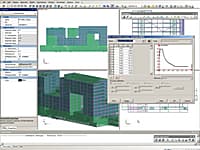 Analysis and Design of Reinforced Concrete & Steel Structures
Advance Design is a complete integrated analysis / design software dedicated to engineers.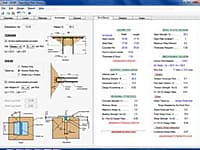 Steel Design per the latest AISC specifications
ASDIP Steel is a suite of modules specifically dedicated to the design of structural steel members, based on the latest AISC specifications (AISC 360), that greatly simplifies the time-consuming calculations in any structural engineering office.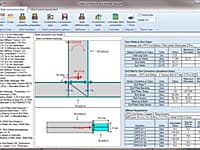 Design And Evaluate Steel Connections
Steel-Connect is a user friendly affordable software steel connection design aid for the typical structural engineer. Typical steel connections can be designed in less time using the autodesign feature or user specified steel connections can be investigated.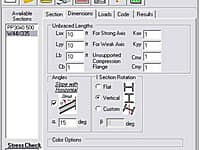 Analysis Of Steel Beams Subjected To Combined Bending And Axial Loading
Steel-Beam is a user-friendly robust program that allows the combined stress evaluation of steel beams and steel columns under combined axial and flexural loads.
Comments & Reviews
About Advance Steel
No comments yet. Be the first to comment.
Submit a review using your Facebook ID