Software :
Advance Concrete
Last Update :
29 September 2014
Downloads :
UserDownloads:

1259
Advance Concrete
Description
Advance Concrete is specifically designed for engineers and structural draftsmen looking for a complete and easy to use software completely integrated into AutoCAD.
Perfectly integrated into AutoCAD®, Advance Concrete significantly accelerates the initial design phase of buildings by offering detailers and engineers a library of drag and drop structural elements (slabs, beams, columns, walls, foundations), openings (doors, windows, depressions, openings, niches), bars (straight bars, point bars, frames, pin bars, stirrups), materials and standard sections.
Once the model is complete, Advance Concrete generates all construction drawings using a large selection of view production tools, dimensions, locations, symbols and automatic layout functions.
Similar Software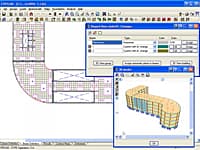 Architecture, Engineering and Construction
CYPECAD was brought about to carry out the analysis and design of reinforced concrete and steel structures, subject to horizontal and vertical forces, for houses, buildings and civil work projects.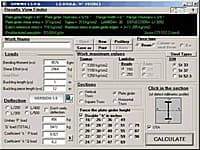 Calculator for sections of beams, columns and bars
Dimenes is a program useful to design metallic structures for the most common cases.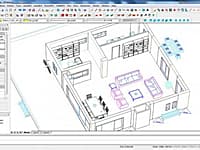 2D & 3D Architectural Design and Modeling
Either in 3D or 2D view, progeCAD Architecture provides you with intelligent and parametric objects libraries to draw your buildings, houses or interiors.
STRAP
Version:2015 · ATIR Engineering Software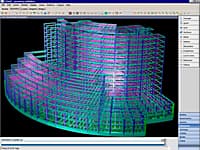 Structural Analysis System for Structural Engineering
STRAP ia a Windows based suite of finite element static and dynamic analysis programs for buildings, bridges and other structures.
Estimator
Version:2.0 · Softlogic Innovations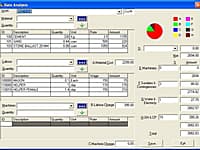 Estimator 2. 0 is Estimation and Project Management Software for Architects, Builders, Contractors and Engineers.
Comments & Reviews
About Advance Concrete
Submit a review using your Facebook ID