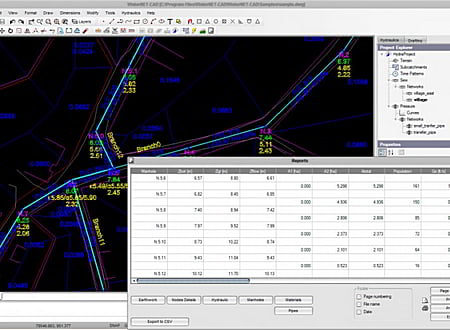 DOWNLOADS :
UserDownloads:

1507
Program Description
The WaterNET-CAD is software product that can be used in order to create, edit and analyze any kind of sewer, water distribution, storm or vacuum sewer network facility. Include a number of powerful functions for hydraulic network analysis integrated in a rich CAD environment involving all well known (2D) CAD commands for drawing production.  
Main features
Autonomous software organized in modules.
Design for sewer, vacuum sewer, water distribution and stormwater network facilities.
Integrated within rich CAD environment.
Automatic subcatchment division.
Multiple networks in one project.
Hydraulic calculation based on EPANET and SWMM computational libraries.
Quick manage of large networks.
Capabilities
Complete and robust solution for designing all types of pipes network projects within rich CAD environment.
The program includes a great number of well known commands to edit graphic objects such as (Copy, Move, Rotate, Offset, trim etc). Export / Import of drawings with file format like DWG and DXF. Raster image insertion capability.
Design drawings for pipes connectivity in plan, profiles for all branches in network. Trenches sections based on backfill material and pavement restoration type.
Quick and easy insertion and modification of network geometry using graphic object modification commands, properties dialog or grips.
Each pipe is defined as a single polyline in the drawing. The program includes 'Polyline to pipe' command in order to quick create network from existing drawings.
Automatic subcatchment division. The program automatically divide the building polygons (basins) based on bisector in each angle and assign the corresonding influence area to nearest pipe.
Quick and accurate modeling even for large networks having thousants of pipes and nodes.
Quality hydraulic calculation based on EPANET and EPA SWMM computational libraries. Compatibility with *. inp file format.
Survey terrain from 3d faces (TIN). The program reads faces from a user defined layer. If you have terrain surface that is to be changed in later time (e. g additional pavement layer) you can organize each terrain surface in separate layer and design the network for all future cases.
Reports for bill of quantities (BOQ) and hydraulic computations.
Simply project manipulation. All the design data are stored in a single *. xml file. Free product support from specialist civil engineers with great experience in pipes network projects.
* WaterNET-CAD download link provides trial version of the software.
Similar Software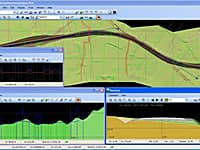 Complete and Autonomous Road Design
Diolkos is a complete and robust solution for designing all types of road projects in a visual multifunctional 3D environment.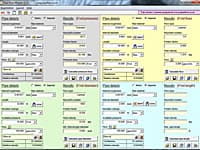 Flow & Pressure Calcs on Single Pipes
Pipe Flow Wizard is able to perform four different flow and pressure drop calculations on a single pipe depending on the known information.
GAIES
Version:1.0 · Diolkos3D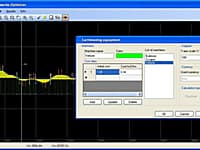 Manage Earthmoving Equipment in a Worksite
GAIES is a utility that manages the earthmoving equipment in a worksite. Provides optimized solution for the soil movements during the construction stage of a corridor (road, channel, railway etc) project.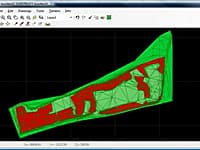 Create, Edit and Visualize in 3d Space Digital Terrain Models
In FastTerrain you are able to create, edit and visualize in 3D space digital terrain models.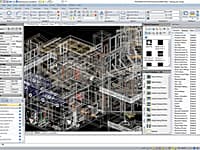 CMS IntelliCAD Compatible CAD Software is the intelligent and affordable full-featured choice for engineers, architects and consultants, or anyone who communicates using CAD drawings.
Comments & Reviews
Submit a review about WaterNET-CAD software with your social media profile