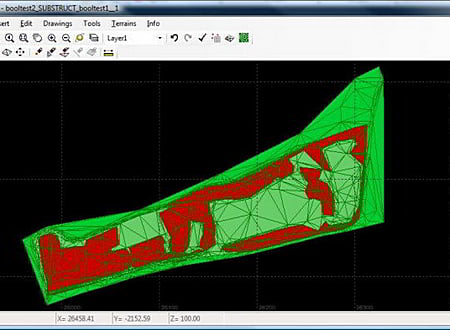 DOWNLOADS :
UserDownloads:

850
In FastTerrain you are able to create, edit and visualize in 3D space digital terrain models. The program includes functionalities for break-lines and holes insertion as well as volume calculations and contours lines creation. With FastTerrain you can estimate excavation volumes by using digital terrain models (DTMs). Perfect choice for Civil Engineers, Surveyors, Architects in every day practice.
Features
Terrain model and contours creation.
Subtract terrain models and measure the volumes of fills and cuts between them (professional version).
Create excavation plan by using a single foundation poly-line (professional version).
Optimize terrain models created from contour lines by removing all flat triangles (professional version).
FastTerrain includes a flexible survey data reading interface that allows you to import ascii files exported from other survey software or equipment. Entities can be inserted also from DXF files or directly from AutoCAD via ActiveX technology. The output drawings are exported in DXF files or directly in AutoCAD. FastTerrain is an integrated solution designed for windows XP, Vista, 7.
* FastTerrain download link provides freeware version of the software.
Similar Software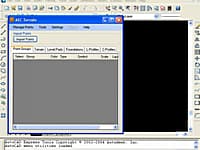 Create Digital Elevation Model from AutoCAD
AEC Terrain is designed to simplify terrain management and 3D-modeling.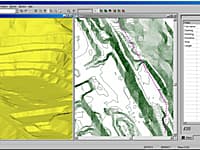 Surveying, Mapping and Terrain Modeling
Terrain Tools 3D is a software toolkit for mapping, terrain modelling and land development.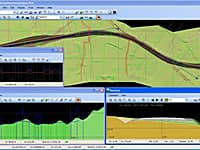 Complete and Autonomous Road Design
Diolkos is a complete and robust solution for designing all types of road projects in a visual multifunctional 3D environment.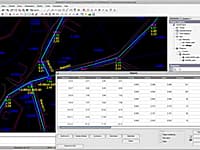 The WaterNET-CAD is software product that can be used in order to create, edit and analyze any kind of sewer, water distribution, storm or vacuum sewer network facility.
GAIES
Version:1.0 · Diolkos3D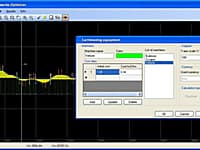 Manage Earthmoving Equipment in a Worksite
GAIES is a utility that manages the earthmoving equipment in a worksite. Provides optimized solution for the soil movements during the construction stage of a corridor (road, channel, railway etc) project.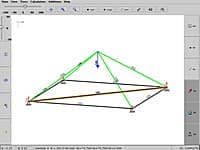 Fachwerk3D is the spatial version of the program Fachwerk. It intends to simplify the application of discontinuous stress fields and strut-and-tie models.
Comments & Reviews
About FastTerrain
No comments yet. Be the first to comment.
Submit a review using your Facebook ID