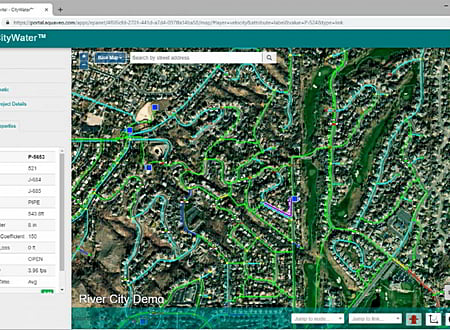 FILE SIZE :
Web Application
DOWNLOADS :
UserDownloads:

148
Program Description
CityWater is the online web application for managing water distribution network models. The software allows individuals across the organization to visualize, reference, and analyze existing models in a familiar map-based browser environment while maintaining the data integrity of the model.
Powerful decision support tools are built into CityWater to leverage model information at every level of your organization and to better serve your customers. Engineering consultants can take advantage of client management tools including privacy controls to deliver modern solutions to their customers.
CityWater tools and algorithms strengthen routine operations. Run scenarios and fire flow analyses to simulate the changing demands and upgrades to your network. Visualize unfamiliar models as a pressure zone schematic to quickly identify connectivity and inefficiencies between pressure zones.
* CityWater download link provides trial version of the software.
Similar Software
SMS
Version:13.1 · Aquaveo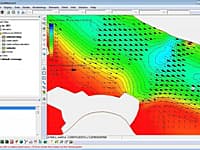 SMS (Surface-water Modeling System) is a complete program for building and simulating surface water models from Aquaveo.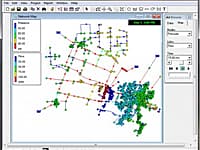 Model Water Distribution Piping Systems
EPANET is software that models water distribution piping systems. EPANET is public domain software that may be freely copied and distributed.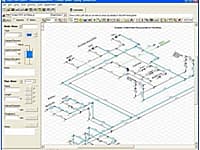 Flows & Pressures in Complex Networks
Pipe Flow Expert is designed to help todays engineers analyze and solve a wide range of problems where the flow and pressure loss throughout a pipe network must be determined.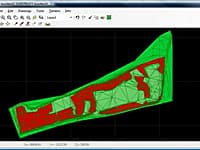 Create, Edit and Visualize in 3d Space Digital Terrain Models
In FastTerrain you are able to create, edit and visualize in 3D space digital terrain models.
EnCPT
Version:1.3 · Ensoft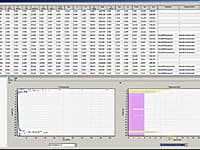 Import, Process, & Visualize Cone Penetration Test Data
Process raw CPT data, generating and exporting soil layering and properties to LPILE.
Comments & Reviews
Submit a review about CityWater software with your social media profile