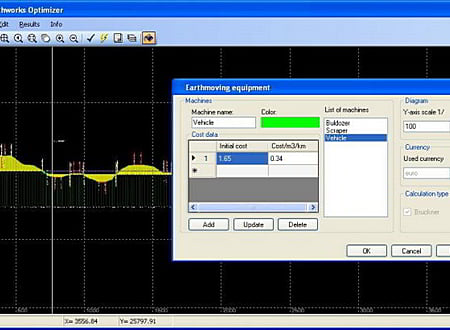 DOWNLOADS :
UserDownloads:

489
Program Description
The GAIES is a separate utility that manages the earthmoving equipment in a worksite. Provides optimized solution for the soil movements during the construction stage of a corridor (road, channel, railway etc) project.
The software seeks the more economic combination for a given number of machines (trucks, scraper, bulldozer etc. ), using methods of linear programming specialising them for the particular use.  
Parameters while finding the most optimum solution are the available machines, the volumes of cuts and fills along the corridor axis and also the available places at which the trucks are able to take or to place soil quantities (Borrow-Deposit Areas).
The program reads automatically soil quantities from *. XWM files (produced by DIOLKOS) or *. HOM files (produced by other road design software) and provides in detail report in which appear analytically the movements of various machines along the worksite.  
The results are showed colored (depend on the applicable machine) upon the mass haul diagram (bruckner) curve. This way of results depiction is easy to 'explain' the direction on which the available machines must move in order to produce the most economical solution for soil transportation.
* GAIES download link provides demo version of the software.
Similar Software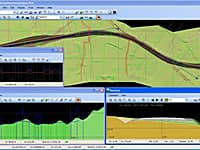 Complete and Autonomous Road Design
Diolkos is a complete and robust solution for designing all types of road projects in a visual multifunctional 3D environment.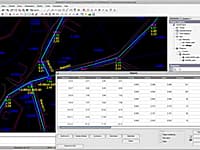 The WaterNET-CAD is software product that can be used in order to create, edit and analyze any kind of sewer, water distribution, storm or vacuum sewer network facility.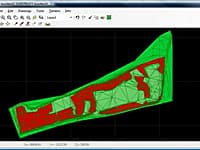 Create, Edit and Visualize in 3d Space Digital Terrain Models
In FastTerrain you are able to create, edit and visualize in 3D space digital terrain models.
Comments & Reviews
Submit a review about GAIES software with your social media profile