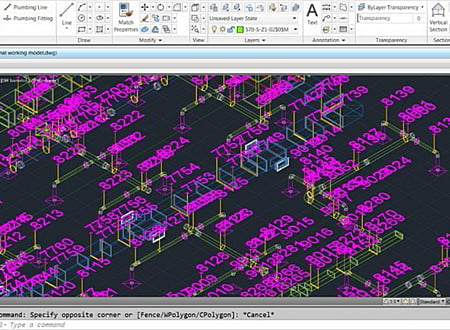 DOWNLOADS :
UserDownloads:

538
Program Description
Point Layout construction layout software helps contractors and subcontractors bring model accuracy to the field. Use model coordinate information at the job site to improve office-to-field efficiency and QA/QC, reduce rework, and increase layout productivity.
Bring greater model accuracy to the field with Point Layout construction layout software. Point Layout software is ideal for anyone who needs to conduct layout on the job site. Create points on almost any object and export point locations to a range of robotic instruments.
Features
Create points: Create points within drawings and models authored in AutoCAD, Revit, or Navisworks software.
Export to robotic instruments: Export points from AutoCAD, Revit, or Navisworks software to a total station or other robotic instrument for more accurate construction layout.
Import field conditions: Import staked point locations back into AutoCAD, Revit, or Navisworks software to help create an as-built model for handoff.
Export to Navisworks: Export your work from AutoCAD or Revit software and import it into Navisworks software to adjust your point locations during the coordination process.
Control points: Add, import, and export control points to your model. Control points can include automatic grid intersection placement, import, and manual placement in AutoCAD and Revit software.
Coordinate systems: Add coordinate systems to your model that match the job site. This helps you align your points with the overall construction project.
3D-model based layout: Integrate with the BIM 360 Layout iPad app and control your layout from the full model.
Compare points:  Use imported field points with field deviation reports for QA/QC, then pass issues to BIM 360 Field software for resolution.
Slab analysis: Import field or as-built points of any surface into Revit software for deviation analysis of field versus the design model.
* Point Layout download link provides trial version of the software.
Similar Software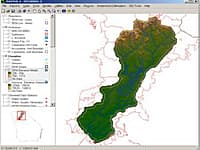 Better Assessment Science Integrating Point & Non-point Sources
BASINS is a multipurpose environmental analysis system designed for regional, state, and local agencies that perform watershed and water quality-based studies.
ParkCAD
Version:5.0 · Transoft Solutions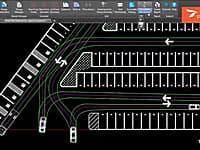 ParkCAD is an advanced CAD software that gives users the right tools to design parking layouts quicker and smarter than traditional CAD methods.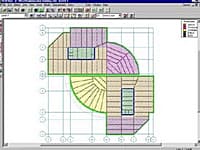 Automated Floor Layout and Optimization for Complete Building Systems
RISAFloor is a powerful application designed to help you create CAD drawings for structural engineers.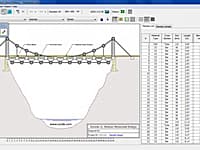 WPBD Bridge Design Contest 2016
Bridge Design Contest is a nationwide Internet-based competition intended to promote math, science, and technology education in US. West Point Bridge Designer provides you with the tools to model, test, and optimize a steel highway bridge.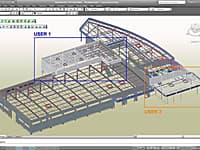 3D Modelling Software for Steel Detailing, Design, Fabrication and Construction
Advance Steel is specifically designed for structural engineers and steel detailers who require professional and easy-to-use BIM structural steel detailing software that automates the production of drawings, BOMs and NC files.
Comments & Reviews
Submit a review about Point Layout software with your social media profile