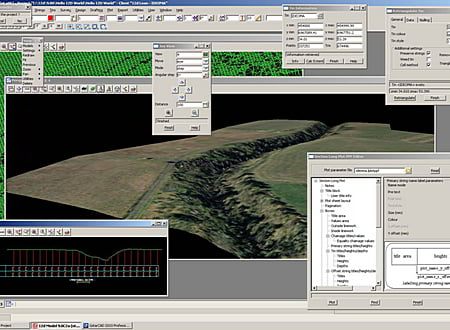 DOWNLOADS :
UserDownloads:

4228
Program Description
Distributed in over 60 countries & on the market for over 20 years, 12d Model is a proven world leader in civil engineering, water engineering & land surveying software.
12d Model is a powerful terrain modelling, surveying and civil engineering software package. It allows quick and high quality production in a wide variety of projects including:
Roads
Rail
Channels
Storage Tanks
Sub-divisions
Landscaping
Major Pipelines
Waste Water Reticulation
Site Layouts
Flood Modeling
Environmental Impact Studies
And Many More
Using 12d Model's screen menus and fast interactive graphics, the user effortlessly moves through a design. With 12d Model's powerful design capabilities, difficult surveying and civil design tasks can be easily visualised and completed. 12d Model includes a powerful programming language, which allows users to build their own options, from the extensive 12d Model programming library.
The 12d Model software runs on Windows XP, VISTA & 7 (including PC Notebooks). The 12d Model Practise Version is a special 5, 000 point version with no output options or plot outputs. However, users can still plot to a model to preview any plots.
* 12d Model download link provides demo version of the software.
Similar Software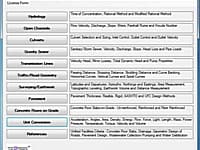 Civil Engineering Calculations
Performs civil engineering calculations for hydrology, open channels, culverts, gravity sewer, transmission lines, traffic/road geometry, surveying/earthwork, pavement, concrete floors and unit conversions.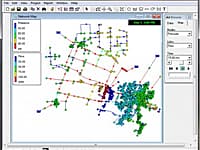 Model Water Distribution Piping Systems
EPANET is software that models water distribution piping systems. EPANET is public domain software that may be freely copied and distributed.
Groundwater and Surface-water Flow Model
GSFLOW is a coupled Groundwater and Surface-water FLOW model based on the integration of the USGS Precipitation-Runoff Modeling System (PRMS-V) and the USGS Modular Groundwater Flow Model (MODFLOW-2005 and MODFLOW-NWT).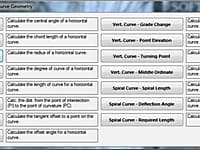 Performs civil engineering calculations for traffic/road geometry, surveying/earthwork, pavement, concrete floors and unit conversions.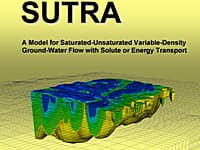 Model for Saturated-Unsaturated, Variable-Density Ground-Water Flow with Solute or Energy Transport
A model for 2D or 3D saturated-unsaturated, variable-density ground-water flow with solute or energy transport.
Comments & Reviews
Submit a review about 12d Model software with your social media profile