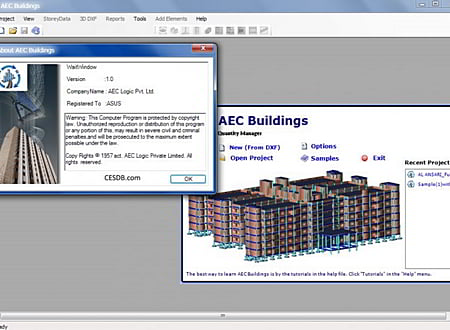 DOWNLOADS :
UserDownloads:

1145
Program Description
AEC Buildings is a project quantity estimation and 3d drawing tool to quickly prepare your designs, drawings, dimensioning and quantity estimation. Your quantities at lightening speed from simple 2D plans - A break through technology from 2D drawing to 3D model ever built by anyone for construction industry. AEC Buildings is designed to take care of fresh & busy engineers to use difficult AutoCAD drafting in 3D environment faster with ease. Quantity estimation and Bill of quantities preparation are made simple through AEC Buildings.
Highlights
Automatically guides users to draw and extrude simple sloped Roofs, gable Roofs, complicated Roofs and creating all kinds
Lists all the drawings objects in to tables for the user to edit levels and further processing quantity calculations and analysis, planning, scheduling and procurement.
Works in a simplest and quickest way as an innovative 3D Quantity Manager to understand any kind of AutoCAD drawing plan and capture data, do routine design, draw 3D on AutoCAD and do more for you.
Does your major routine drafting job while freeing you to concentrate more on other priority assignments.
A Project is a single database of information for a building information model (BIM). This information includes components used to design the model and necessary data to draw your model on AutoCAD drawings.
Stop drawing and start modeling with the program.
AEC Buildings precisely extrudes sloped roofs as the design requires and gives solid modeling for roof building in a sequence.
Generates your ground surface, trims your boundaries of any shape, introduces cut & fill slopes, and generates quantities for the project
Project delays from inception to planning and execution stages by way of quick quantity.
Estimation to work out budgets and financial viability, project shop drawings during implementation stage.
Removes duplicity and miscounts of items from your project and maintains rhythm of L, B, D and cross referencing with accurate estimation of quantities on complicated geometrical shape.
Key Benefits
Simple to work and link any project database.
Designed to integrate with AEC ERP or any other ERP system with XML tagged output files.
3D viewing on the web made free and Autodesk provides Design review and Freewheel tools to open these files.
Design review enables project teams to review drawings, designs and so on.
Project components layout is made simpler with co-ordinates output files to the surveying machines to determine site coordinates.
Output files can be viewed in several formats like PDF, Drawing, DXF, DWF and DXF.
Several cost analyzing tools help cost estimation accurate and faster.
Quickest 2D to 3D quantity estimator
Reads any kind of AutoCAD input 2D files with simple poly lines and lines.
* AEC Buildings download link provides trial version of the software.
Similar Software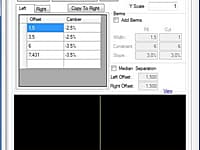 Earthwork Volume/Quantity Calculating
AEC CutFill is a powerful and flexible earthwork cut and fill calculation software program.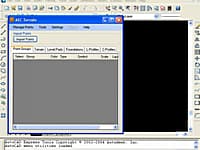 Create Digital Elevation Model from AutoCAD
AEC Terrain is designed to simplify terrain management and 3D-modeling.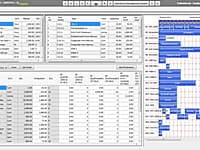 Estimate The Resources Under Project Execution
The AEC Budget as an innovative budgeting tool that helps the user to estimate the resources under project execution, making it to plan by extending tight integration to MS Project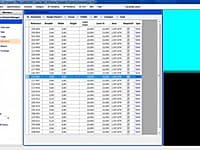 AEC 3D Rebar, is the same functionality as that of a structural engineer, a draftsman, a detailer and an estimating engineer working all together from concept to completion of design, detailing and drawing.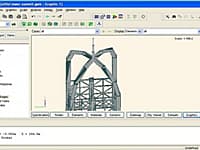 GSA Building is the ultimate building design software, steel structure design software and steel structure analysis program.
Comments & Reviews
Submit a review about AEC Buildings software with your social media profile