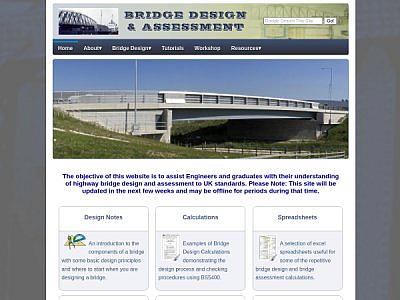 David Childs B.Sc, C.Eng, MICE is the developer of useful excel spreadsheets to assist engineers and graduates with their understanding of highway bridge design and assessment to UK standards.
CESDb currently lists 11 software developed by David Childs, including Influence Line Diagrams, Plane Frame Analysis for Static Loads, Bar Schedule, Line Beam Analysis for Static Loads, Line Beam Analysis for Moving Vehicle Loads, Effective Span.
You can also visit developers official website http://bridgedesign.org.uk for software support, product updates, licenses and other information.