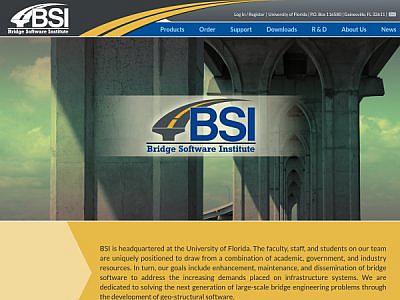 BSI is headquartered at the University of Florida. The faculty, staff, and students on our team are uniquely positioned to draw from a combination of academic, government, and industry resources. In turn, our goals include enhancement, maintenance, and dissemination of bridge software to address the increasing demands placed on infrastructure systems. We are dedicated to solving the next generation of large-scale bridge engineering problems through the development of geo-structural software.
CESDb currently lists 4 software developed by Bridge Software Institute, including Brufem, FB-MultiPier, FB-Deep, Pile Technician.
You can also visit developers official website https://bsi.ce.ufl.edu for software support, product updates, licenses and other information.
Software by Bridge Software Institute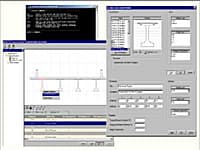 Modeling, Analysis and Load Rating of Highway Bridges
The BRUFEM program is used to perform automated finite element modeling, analysis, and load rating of highway bridges using a complete 3-D model.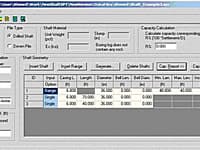 Static axial capacity of drilled shafts and driven piles
The FB-Deep computer program is a Windows based program used to estimate the static axial capacity of drilled shafts and driven piles.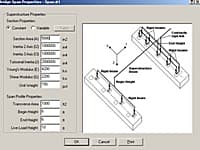 Analyzing multiple bridge pier structures
The FB-MultiPier analysis program is a nonlinear finite element analysis program capable of analyzing multiple bridge pier structures interconnected by bridge spans.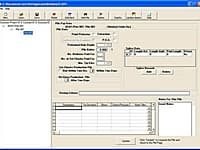 Fast and Efficient Manner of Entering Pile Data
Pile Technician was developed for the FDOT to provide a fast and efficient manner of entering Pile data to calculate payment for work preformed by the contractor.
Similar Software From Other Developers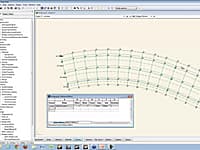 Simulate Advanced Bridge Engineering Problems
GSA Bridge is easy-to-use bridge analysis software automatically sifts through the multiplicity of possible moving loads to find exactly which the crucial ones for your structure are.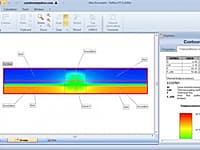 TerMus BRIDGE is the Thermal Bridge software that uses finite element analysis, fully compliant with the EN ISO 10211:2008, EN ISO 14683:2008 and EN ISO 13788:2013 technical standards.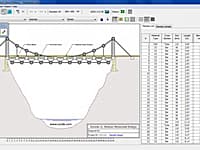 WPBD Bridge Design Contest 2016
Bridge Design Contest is a nationwide Internet-based competition intended to promote math, science, and technology education in US. West Point Bridge Designer provides you with the tools to model, test, and optimize a steel highway bridge.
BAP
Version:3.4 · Juntunen Bridge Systems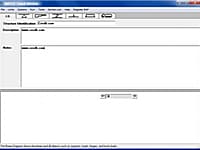 BAP is a continuous beam analysis program that solves for reactions, shear, moment, deflection, and rotation at points along the length of the beam.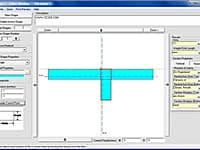 Section properties for composite beams
CBeam 2. 0 is a windows application that calculates section properties for composite beams.