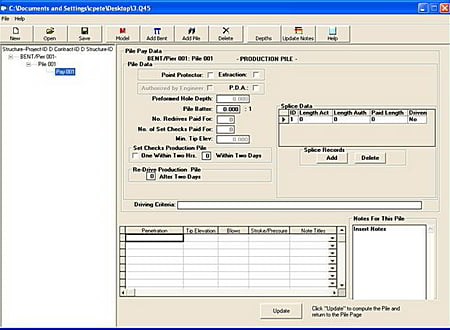 SOFTWARE :
Pile Technician
DOWNLOADS :
UserDownloads:

956
Program Description
Pile Technician replaces the software "Pile Drive" and is the electronic replacement for what was known as the "Pile Driving Log". "Pile Technician" was developed for the FDOT to provide a fast and efficient manner of entering Pile data to calculate payment for work preformed by the contractor. Pile driving history and the necessary documentation can be uploaded to the FDOT Geotechnical Database.
A login account is required to use the database. Contact your company's technical support department to have your account created. To learn more, go to https://fdot.ce.ufl.edu
* Pile Technician download link provides freeware version of the software.
Similar Software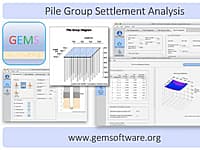 Pile Capacity, Design Load Estimation and Pile Group Settlement
The GEMS – Pile Group Settlement Analysis software uses modern analytical techniques based on the subsurface soil profile, pile dimensions and group geometry to estimate the pile group settlement.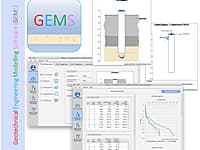 Pile Capacity Estimation, Axial and Lateral Load Analysis
The Comprehensive Pile Foundation Analysis (Land, Bridge & Waterfront Structures) software of GEMS provides feature rich & easy-to-use program modules for pile capacity estimation, axial and lateral load analysis.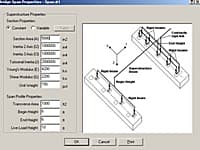 Analyzing multiple bridge pier structures
The FB-MultiPier analysis program is a nonlinear finite element analysis program capable of analyzing multiple bridge pier structures interconnected by bridge spans.
PileLink
Version:1.1.1 · Yong Technology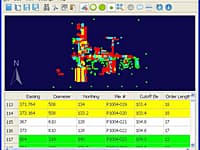 Pile Foundation Data Management Program
PileLink is a pile data management program, which encourages a standard approach to manage pile data and exchange data between project management, pile installation and pile monitoring companies.
PILEGRP
Version:3.6 · Alex Tomanovich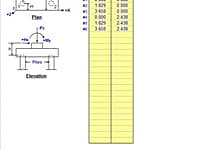 Pile Group Analysis for a Rigid Pile Cap/Mat
PILEGRP is a spreadsheet program written in MS-Excel for the purpose of analysis of pile groups with rigid caps using the elastic method.
Comments & Reviews
Submit a review about Pile Technician software with your social media profile