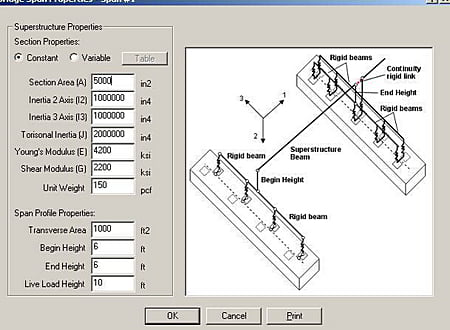 DOWNLOADS :
UserDownloads:

1230
Program Description
The FB-MultiPier analysis program is a nonlinear finite element analysis program capable of analyzing multiple bridge pier structures interconnected by bridge spans. The full structure can be subject to a full array AASHTO load types in a static analysis or time varying load functions in a dynamic analysis. Each pier structure is composed of pier columns and cap supported on a pile cap and piles/shafts with nonlinear soil.
This analysis program couples nonlinear structural finite element analysis with nonlinear static soil models for axial, lateral and torsional soil behavior to provide a robust system of analysis for coupled bridge pier structures and foundation systems. FB-MultiPier performs the generation of the finite element model internally given the geometric definition of the structure and foundation system as input graphically by the designer. This allows the engineer to work directly with the design parameters and lessens the bookkeeping necessary to create and interpret a model.
* FB-MultiPier download link provides demo version of the software.
Similar Software
Brufem
Version:4 · Bridge Software Institute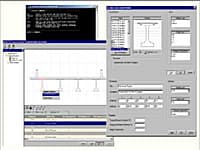 Modeling, Analysis and Load Rating of Highway Bridges
The BRUFEM program is used to perform automated finite element modeling, analysis, and load rating of highway bridges using a complete 3-D model.
FB-Deep
Version:1.21 · Bridge Software Institute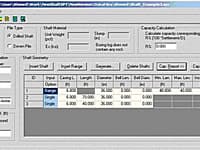 Static axial capacity of drilled shafts and driven piles
The FB-Deep computer program is a Windows based program used to estimate the static axial capacity of drilled shafts and driven piles.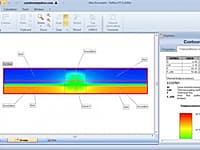 TerMus BRIDGE is the Thermal Bridge software that uses finite element analysis, fully compliant with the EN ISO 10211:2008, EN ISO 14683:2008 and EN ISO 13788:2013 technical standards.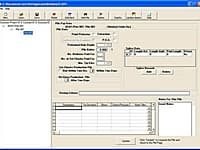 Fast and Efficient Manner of Entering Pile Data
Pile Technician was developed for the FDOT to provide a fast and efficient manner of entering Pile data to calculate payment for work preformed by the contractor.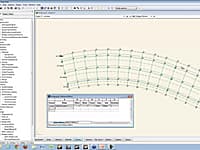 Simulate Advanced Bridge Engineering Problems
GSA Bridge is easy-to-use bridge analysis software automatically sifts through the multiplicity of possible moving loads to find exactly which the crucial ones for your structure are.
Comments & Reviews
Submit a review about FB-MultiPier software with your social media profile