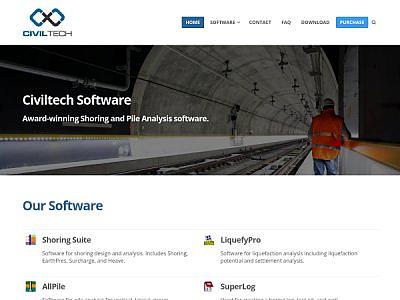 CivilTechSoftware is a Software Development firm specializing in geotechnical engineering for major construction, structural engineering for transportation/waterfront/utility infrastructure, and computer applications for the A/E industry.
CESDb currently lists 6 software developed by CivilTech Software, including AllPile, SuperLog, LiquefyPro, Shoring Suite, Heave, Upres.
You can also visit developers official website http://civiltech.com for software support, product updates, licenses and other information.
Software by CivilTech Software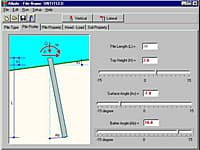 AllPile is a Windows-based analysis program that handles virtually all types of piles, including steel pipes, H-piles, pre-cast concrete piles, auger-cast piles, drilled shafts, timber piles, jetted piles, tapered piles, piers with bell, micropiles (minipiles), uplift anchors, uplift plate, and shallow foundations.
Heave
Version:8 · Hit:700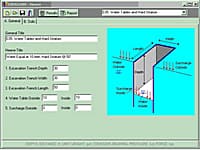 Determining The Stability of a Vertical Cut (Excavation) in Soft Soil
Heave determines the stability of a vertical cut excavation in soft soils. Multiple layers, different water tables, and surcharge loads are taken into account.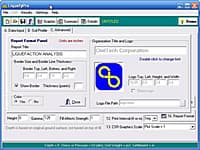 Settlement analysis by liquefaction
Software for liquefaction analysis, Software for settlement analysis by liquefaction: Liquefaction of saturated soils (silt, sand, and gravel) during earthquakes has caused severe damage to buildings, earth embankments, dams, and bridges.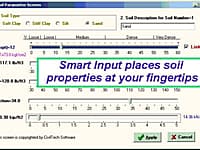 Shoring, EarthPres, Surcharge, and Heave
Shoring Suite is a software package that contains 4 Modules: Shoring, EarthPres, Surcharge, and Heave. These modules are sophisticated design and analysis tools developed by experienced engineers and professors.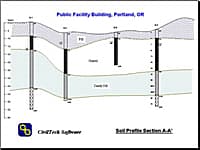 Boring Log and Test Pit Graphical Reports
SuperLog generates boring log and test pit graphical reports for field drilling and geotechnical investigations. It is a user-friendly, easy to learn, powerful, and flexible program, which will increase your productivity significantly.
Upres
Version:3.1 · Hit:586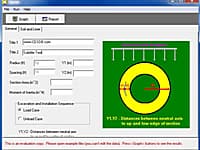 Designing Tunnels and Pipe Lining Using Dr. H. Einstein's Method
Upres is suitable for most elastic closed form models such as pipe and circular tunnel lines buried underground. Upres is for designing tunnels and pipe lining using Dr. H. Einstein's method