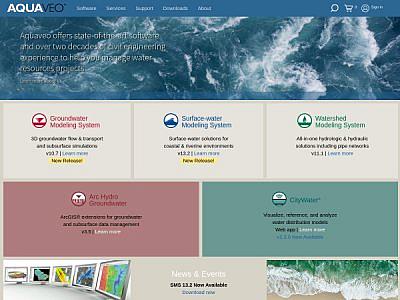 Aquaveo: Water resources software and engineering consulting services for modeling groundwater, surface-water, and watershed hydraulics & hydrology.
CESDb currently lists 4 software developed by Aquaveo, including SMS, CityWater, GMS, WMS.
You can also visit developers official website https://aquaveo.com for software support, product updates, licenses and other information.
Software by Aquaveo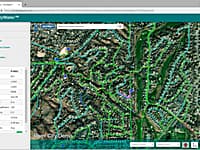 Visualize, Reference, Analyze Water Distribution Networks
Online web application for visualizing, referencing, and analyzing water distribution models.
GMS
Version:10.5 · Hit:124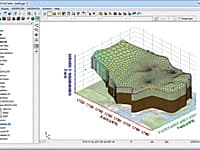 GMS (Groundwater Modeling System) is water modeling application for building and simulating groundwater models from Aquaveo.
SMS
Version:13.1 · Hit:150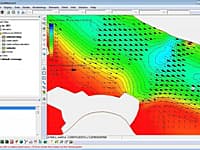 SMS (Surface-water Modeling System) is a complete program for building and simulating surface water models from Aquaveo.
WMS
Version:11.1 · Hit:93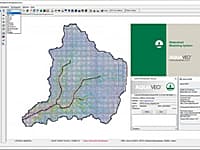 The All-in-one Watershed Modeling System
Aquaveo WMS (Watershed Modeling System) is a watershed computer simulation and modeling software application from Aquaveo. WMS is a all-in-one hydrologic and hydraulic solutions and pipe network tools.
Similar Software From Other Developers
Groundwater and Surface-water Flow Model
GSFLOW is a coupled Groundwater and Surface-water FLOW model based on the integration of the USGS Precipitation-Runoff Modeling System (PRMS-V) and the USGS Modular Groundwater Flow Model (MODFLOW-2005 and MODFLOW-NWT).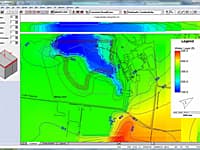 Groundwater Vistas is a state of the art software package for 3D groundwater flow and contaminant transport modeling, calibration and optimization using the MODFLOW suite of codes.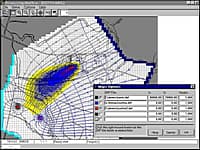 Processing Modflow (PMWIN) is a comprehensive integrated groundwater modeling system that is used by many organizations, such as research institutions, consulting firms, agencies, and entities of the United Nations.
Surfer
Version:20.1 · Golden Software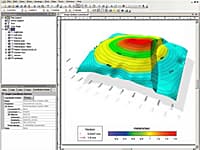 Golden Softwares Surfer software is a full-function 3D visualization, contouring and surface modeling package that runs under Microsoft Windows.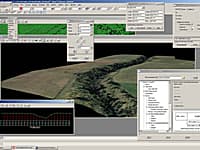 Surveying, Civil and Water Engineering
Distributed in over 60 countries & on the market for over 20 years, 12d Model is a proven world leader in civil engineering, water engineering & land surveying software.