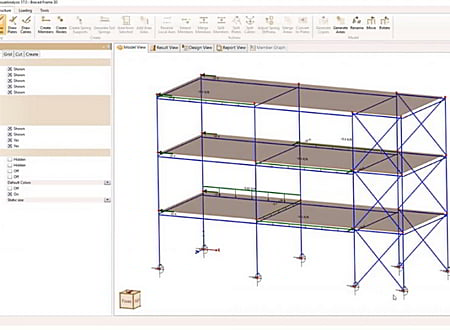 DOWNLOADS :
UserDownloads:

2035
Program Description
IES VisualAnalysis is an easy to learn software for general-purpose frame and finite-element analysis. Thousands of professionals leverage VisualAnalysis every day. They tell us it is "a great value" and "so easy to learn". Create frame, truss or FEA models of just about any structure. Sketch, generate, import CAD, or BIM (Revit). Easily apply loads. Distribute area loads to members. Gravity and lateral loading in the same project. Fast static, P-delta, AISC Direct, dynamic, and nonlinear. Proven and validated results. Check steel, concrete, wood, cold-formed and aluminum per relevant material specifications. Flexible and professional output with filters, sorting, and a page-preview viewer.
Frames, Trusses, Grids, Beams, Tanks
Beam or Truss Members, Plate/Shell Elements
Elastic Spring Supports
Auto-meshed Areas (for easy wall or slab modeling)
Tension-only/Compression-only members or spring-supports
Cartesian, Polar, Cylindrical or Spherical Coordinates
No built-in size limit (20, 000+ nodes are practical)
Typical Manufactured Shapes: Steel, Wood, Aluminum, Cold-formed
Parametric, Custom or Shapes imported from ShapeBuilder
Just about any Material, Libraries included, Customizable!
New: CAD-style selection box
New: Generate linear copies
Simple, Rigid, Semi-Rigid Connections
Catenary Cable Elements
* VisualAnalysis download link provides trial version of the software.
Similar Software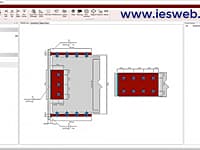 Steel Connection Design For Visualanalysis
VAConnect is a set of two steel connection design utilities. Run these stand-alone, or use integrated with VisualAnalysis.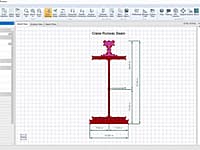 ShapeBuilder calculates geometric section properties, like area, moment of inertia, etc.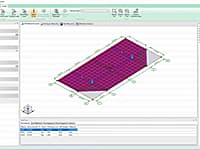 Wall, Slab or Plate Bending Analysis and Design
Solve plate bending problems for any geometry of flat plate, with various supports or holes.
RISA-3D
Version:19.0 · RISA Technologies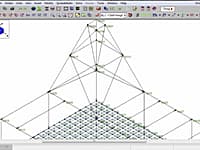 RISA-3D is an accurate tool for creating 3D models of buildings and other beam structures.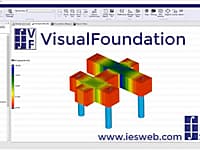 Analysis and design of complex mat foundations and combined footings.
Comments & Reviews
Submit a review about VisualAnalysis software with your social media profile