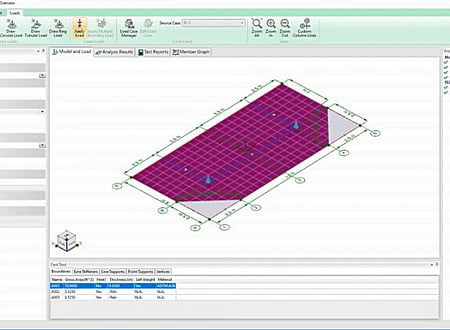 DOWNLOADS :
UserDownloads:

417
Wall, slab or plate bending analysis and design. With a program dedicated to these tasks, your job is made easier. Integrates with IES VisualAnalysis.
Concrete slab analysis and design
Improved! "Metal" plate bending (with any material)
Complex geometries, irregular, holes, rounded, etc.
Multiple plate thicknesses or solid properties
Holes in plate
Stiffeners or beams
New! Elastic spring supports along a line
Unlimited model size
New! Customizable 'architectural' grid lines
Automated FEA meshing
Flexible edge and point supports
Sophisticated thick-plate finite element formulation
Import & Export DXF files
Export FEA model to VisualAnalysis for more advanced work
* VisualPlate download link provides trial version of the software.
Similar Software
Analysis of shear wall systems
Analysis of shear wall systems: rigid, semi-rigid, and flexible diaphragms.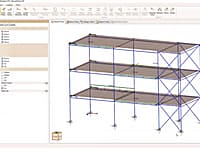 IES VisualAnalysis is an easy to learn software for general-purpose frame and finite-element analysis.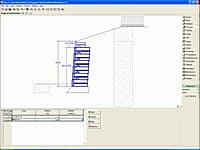 The program Redi Rock wall is used to design and check a retaining walls made from blocks produced by Redi-Rock, Inc (USA).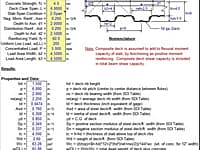 Slab on Metal Deck Analysis & Design
Slab on metal deck analysis and design (both composite and form deck) per SDI and ACI 318-99.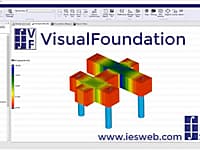 Analysis and design of complex mat foundations and combined footings.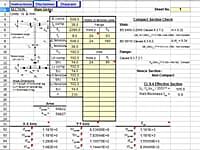 Section Properties Of A Riveted Plate Girder
Section properties of a riveted plate girder to BD 56/10 and BS5400-3:2000 with facility to allow for corroded elements.
Comments & Reviews
About VisualPlate
No comments yet. Be the first to comment.
Submit a review using your Facebook ID