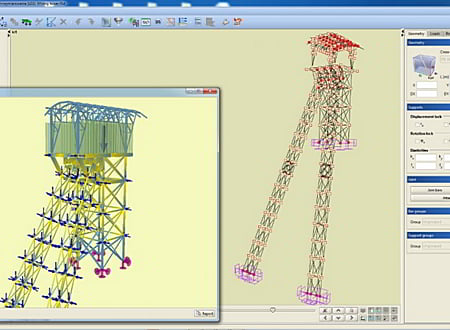 DOWNLOADS :
UserDownloads:

202
Legacy Software Notice:
Please be advised that R3D3-RAMA is considered outdated or legacy, and it has reached the end of its support and update cycle. As a result, compatibility issues may arise, and its functionality cannot be guaranteed on modern computer systems.
Program Description
The R3D3-Rama 3D program is designed for construction engineers. It is used for static calculations and dimensioning of planar and spatial bar systems. Thanks to the convenient and clear user interface, the program can be used not only for design, but also for educational purposes.
Data are intuitively entered in the program - the system geometry can be defined using only a mouse. The program works with CAD-type applications and the ArCADia-ARCHITECTURE system. Basic function generators are available. The program contains a library of rolled and cold-formed profiles, reinforced concrete and timber elements. The program can be used for easy insertion of planar and spatial bar systems, both small systems comprising a number of bars, and large 3D structures containing hundreds of bars and nodes. Therefore, it is possible to count such construction systems as: multi-level and multi-bay frames, planar and spatial trusses, lattice towers, surface bar structures, bar grates, etc. The program makes it possible to work with dimensioning modules according to Eurocodes: EuroStal, EuroZelbet and EuroStopa.
* R3D3-RAMA download link provides demo version of the software.
Similar Software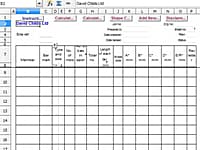 Calculate Bar Lengths For Reinforcement Scheduled In Accordance With Bs 8666:2005
Calculates bar lengths for standard bar shapes and produces summaries of lengths and weights for bar types and diameters.
SVHEAVE
Version:3.22 · SoilVision Systems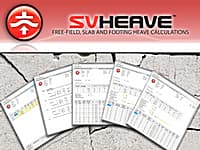 Free-Field, Slab and Footing Heave Calculations
SVHEAVE is a modeling tool that simplifies the calculation of soil heave for swelling clays.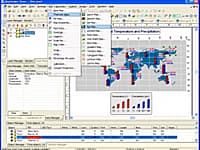 Thematic Maps & Spatial Analysis
MapViewer is an affordable mapping and spatial analysis tool that allows you to easily produce publication-quality thematic maps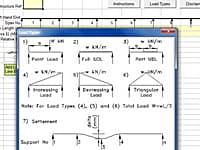 Analysis for Static Loads and Settlement at Supports
Calculates bending moments and shear forces for loads on a single span or continuous multi-span beam using the moment distribution method.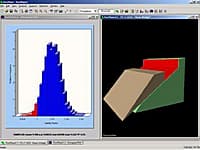 Planar Sliding Stability Analysis for Rock Slopes
RocPlane is an interactive software tool for performing planar rock slope stability analysis and support design.
Comments & Reviews
Submit a review about R3D3-RAMA software with your social media profile