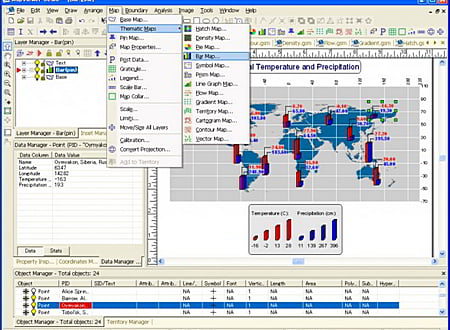 DOWNLOADS :
UserDownloads:

425
Legacy Software Notice:
Please be advised that MapViewer is considered outdated or legacy, and it has reached the end of its support and update cycle. As a result, compatibility issues may arise, and its functionality cannot be guaranteed on modern computer systems.
Program Description
MapViewer is an affordable mapping and spatial analysis tool that allows you to easily produce publication-quality thematic maps. Precisely display your data distribution with the most intuitive functions and features. Your data is unique and you need the best mapping software for the job!
Create one of 15 different 2D and 3D map types including: contour, density, prism, flow, territory, vector, gradient and many more!
Visually display your information for a better understanding of data
Customize maps to create or define sales, insurance, and marketing territories
Use customized maps to outline marketing strategies
Use maps to compare data to track trends
Effectively display distribution of any geographically distributed data
Create a variety of presentation quality images to geographically display information
* MapViewer download link provides demo version of the software.
Similar Software
Grapher
Version:17.2 · Golden Software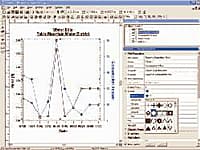 Grapher is the only graphing program you will ever need. Create powerful stunning graphs quickly and efficiently. Ideal for scientists, engineers, and business professionals.
Surfer
Version:20.1 · Golden Software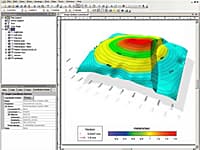 Golden Softwares Surfer software is a full-function 3D visualization, contouring and surface modeling package that runs under Microsoft Windows.
Strater
Version:5.7 · Golden Software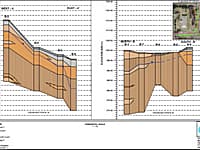 Strater is a powerful and innovative well log, borehole and cross section plotting software package for geoscientists.
Didger
Version:5 · Golden Software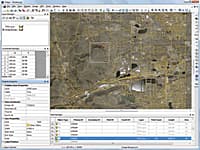 Digitizing & Coordinate Conversion
Didger is a highly accurate digitizing program that will be an invaluable addition to your software library.
Voxler
Version:4.6 · Golden Software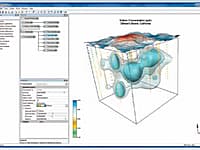 Create powerful, fast, customized 3D images of your data with Voxler 2.
Comments & Reviews
Submit a review about MapViewer software with your social media profile