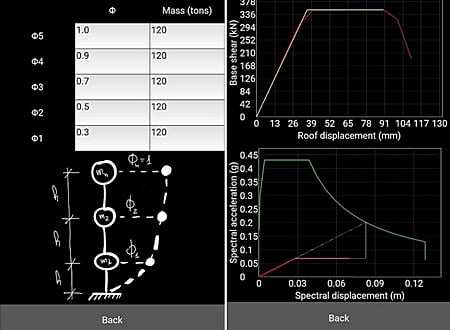 SOFTWARE :
Eurocode 8 Pushover
DOWNLOADS :
UserDownloads:

341
Program Description
The app takes the number of stories, ground acceleration, ground type, spectrum type and the pushover curve in units "mm - kN" as well as first mode shape and calculates the target displacement based on Eurocode 8 (2004 version), Annex B (i.e. the N2 Method). The pushover data can be copied from email or a spreadsheet.
The purpose of this app is to facilitate the implementation of the procedure described in Annex B of Eurocode 8, Part 1. This procedure is used to assess the so-called "target displacement". The estimation of this displacement is necessary after performing a nonlinear static analysis with lateral loading (pushover analysis) to assess the state of the structure for a given seismic action. 
In addition to the graphical solution, the full version of the app displays details about the transformation factor, mass and the value of Target Displacement.
* Eurocode 8 Pushover download link provides freeware version of the software.
Similar Software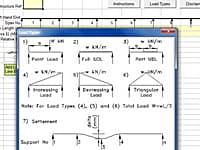 Analysis for Static Loads and Settlement at Supports
Calculates bending moments and shear forces for loads on a single span or continuous multi-span beam using the moment distribution method.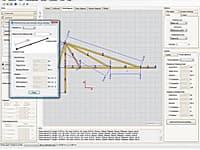 2D Frame Analysis is a powerfull application which uses optimized finite elements (beam elements) in order to perform static analysis of beams, frames and trusses.
ATENA
Version:5.7.0 · Cervenka Consulting Ltd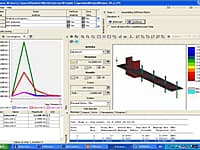 Advanced Tool for Engineering Nonlinear Analysis
Software for analysis of concrete and reinforced concrete structures.
PileGroup
Version:2.1 · Innovative Geotechnics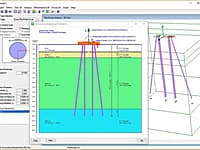 Nonlinear Analysis of Pile Groups Under General Loading
PileGroup calculates the deformations and loads of pile groups subject to general three-dimensional loadings such as axial and lateral forces and moments applied on the pile caps.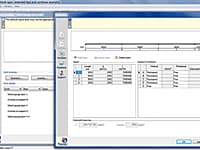 Roof Deck Analysis According to Eurocode 3 and 9
The free RoofDek Analysis software allows Structural Engineers and specifiers to conduct full deck analysis to Eurocode 3 and 9.
Comments & Reviews
Submit a review about Eurocode 8 Pushover software with your social media profile