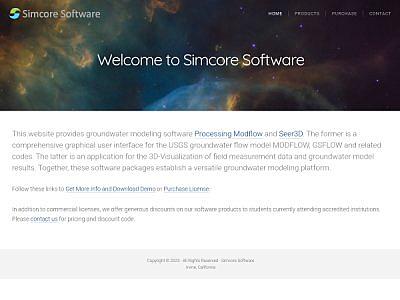 This website provides groundwater modeling software Processing Modflow and Seer3D. The former is a comprehensive graphical user interface for the USGS groundwater flow model MODFLOW, GSFLOW and related codes. The latter is an application for the 3D-Visualization of field measurement data and groundwater model results. Together, these software packages establish a versatile groundwater modeling platform.
CESDb currently lists 3 software developed by Simcore Software, including PMWIN, Processing Modflow, Seer3D.
You can also visit developers official website https://simcore.com for software support, product updates, licenses and other information.
Software by Simcore Software
PMWIN
Version:5.3.3 · Hit:3583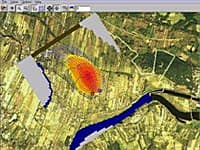 Processing Modflow version 5. 3 is included in the first edition of the book 3D-Groundwater Modeling with PMWIN published by Springer-Verlag.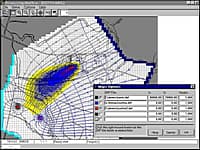 Processing Modflow (PMWIN) is a comprehensive integrated groundwater modeling system that is used by many organizations, such as research institutions, consulting firms, agencies, and entities of the United Nations.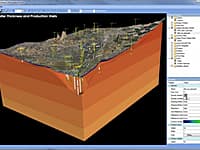 Visualization of Field Measurement Data and Groundwater Model Results
Seer3D is an application for the visualization of field measurement data and the groundwater model results. It includes powerful tools for displaying vector and raster maps, presenting wells, boreholes, lithological, and geophysical data.
Similar Software From Other Developers
Groundwater and Surface-water Flow Model
GSFLOW is a coupled Groundwater and Surface-water FLOW model based on the integration of the USGS Precipitation-Runoff Modeling System (PRMS-V) and the USGS Modular Groundwater Flow Model (MODFLOW-2005 and MODFLOW-NWT).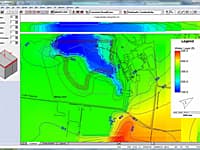 Groundwater Vistas is a state of the art software package for 3D groundwater flow and contaminant transport modeling, calibration and optimization using the MODFLOW suite of codes.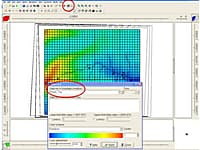 Graphical User Interface for MODFLOW, MT3DMS, SUTRA, PHAST, MODPATH, and ZONEBUDGET
ModelMuse is a graphical user interface for MODFLOW-2005, MODFLOW-LGR, MODFLOW-LGR2, MODFLOW-NWT, MODFLOW-CFP, MT3DMS, SUTRA, PHAST, MODPATH, and ZONEBUDGET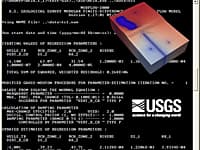 MODFLOW is considered an international standard for simulating and predicting groundwater conditions and groundwater/surface-water interactions.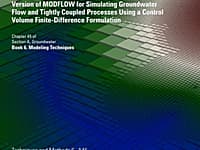 An Unstructured Grid Version of MODFLOW
An unstructured grid version of modflow for simulating groundwater flow and tightly coupled processes using a control volume finite-difference formulation