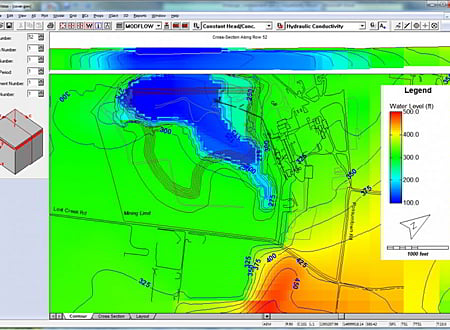 SOFTWARE :
Groundwater Vistas
DOWNLOADS :
UserDownloads:

1074
Program Description
Our most sophisticated groundwater modeling software is Groundwater Vistas, which is a pre- and post-processor for MODFLOW models. We support more MODFLOW features than any of our competitors, and we respond to new developments from the USGS faster than our competitors. We also focus on new technology for model calibration, optimization, and uncertainty analysis. 
Groundwater Vistas comes in 4 versions:
Standard – includes basic 3D groundwater flow and contaminant transport modeling, calibration and optimization.  Models limited to 1 million nodes and 250 stress periods.
Advanced – includes Monte Carlo versions of MODFLOW, MODPATH and MT3D, plus some additional features:
Pest SVD-Assist and Null Space Monte Carlo procedures
Hydrogeologic Unit Flow Package (HUF)
Conduit Flow Package (CFP)
Sea Water Interface (SWI) Package
Memory Compression for Recharge & ET Data
Transient Hydraulic Property (TMP1) and Density Dependent Packages with MODFLOW-Surfact
MODFLOW-USG and MODFLOW 6 nested and quadtree grids
Professional – includes everything in Advanced, licenses for additional ESI software, and additional simulator support:
GW3D for 3D Visualization
Aquiferwin32 Version 5 (includes Winflow and Wintran)
MODHMS support (MODHMS model is an extra cost)
Ability to create triangular and voronoi mesh types
AlgoMesh license for creating triangular and voronoi grids
Premium – includes everything in Professional plus the SAMG Multi-Grid Solver
* Groundwater Vistas download link provides trial version of the software.
Similar Software
GMS
Version:10.5 · Aquaveo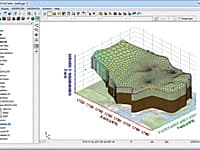 GMS (Groundwater Modeling System) is water modeling application for building and simulating groundwater models from Aquaveo.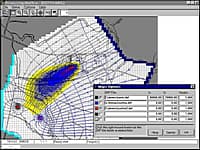 Processing Modflow (PMWIN) is a comprehensive integrated groundwater modeling system that is used by many organizations, such as research institutions, consulting firms, agencies, and entities of the United Nations.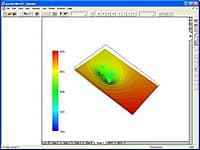 Aquifer test analysis is an integral part of groundwater modeling, supplying critical hydraulic parameters to the model or other basic groundwater calculations.
Groundwater and Surface-water Flow Model
GSFLOW is a coupled Groundwater and Surface-water FLOW model based on the integration of the USGS Precipitation-Runoff Modeling System (PRMS-V) and the USGS Modular Groundwater Flow Model (MODFLOW-2005 and MODFLOW-NWT).
Seer3D
Version:2.11 · Simcore Software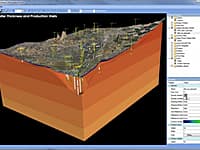 Visualization of Field Measurement Data and Groundwater Model Results
Seer3D is an application for the visualization of field measurement data and the groundwater model results. It includes powerful tools for displaying vector and raster maps, presenting wells, boreholes, lithological, and geophysical data.
Comments & Reviews
Submit a review about Groundwater Vistas software with your social media profile