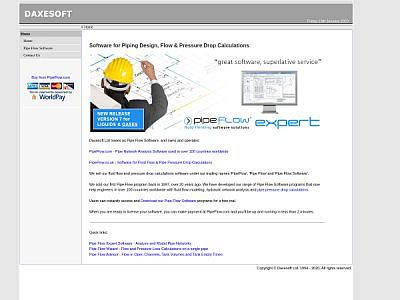 Daxesoft Ltd - Pipe Flow Software for fluid flow, pressure drop and friction loss calculations. Piping design software - Pressure drop and fluid flow calculations for engineers
CESDb currently lists 4 software developed by Daxesoft, including Pipe Flow Expert, Convert 123, Pipe Flow Wizard, Pipe Flow Advisor.
You can also visit developers official website http://daxesoft.com for software support, product updates, licenses and other information.
Software by Daxesoft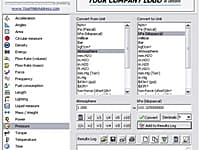 Convert between many different units and measurements, including area, density, energy, flow rate, force, velocity, viscosity, volume & more.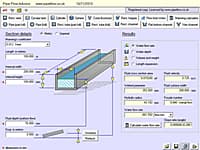 Open Channel Flow & Tank Empty Times
Flow Advisor can be used to estimate water flow rates from various open channels, closed channels and differently shaped supply tanks.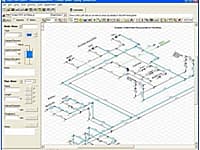 Flows & Pressures in Complex Networks
Pipe Flow Expert is designed to help todays engineers analyze and solve a wide range of problems where the flow and pressure loss throughout a pipe network must be determined.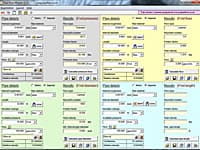 Flow & Pressure Calcs on Single Pipes
Pipe Flow Wizard is able to perform four different flow and pressure drop calculations on a single pipe depending on the known information.
Similar Software From Other Developers
HCALC
Version:1.1 · Tahoe Design Software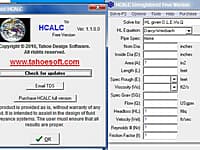 Pipe Flow Calculator and Unit Converter
HCALC solves for head loss, diameter, flow, pipe area, velocity, Reynolds number and friction factor using the Darcy-Weisbach, Hazen-Williams or Manning's equations.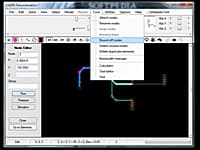 CADRE Flow is developed using the basic principles of finite element method as applied to the hydraulics flow field.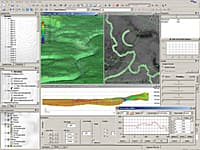 Modeling Fluid Flow and Transport of Dissolved Constituents
FEFLOW is a professional software package to simulate a multitude of groundwater processes involving flow, contaminants, groundwater age and heat transport under fully or variably saturated conditions.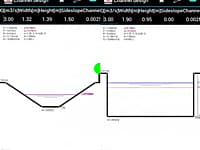 Design Open Channel Flow For Rectangular and Trapezoidal Shapes
Allows you to interactively design Open Channel Flow for rectangular, trapezoidal and rectangular shapes.
Groundwater and Surface-water Flow Model
GSFLOW is a coupled Groundwater and Surface-water FLOW model based on the integration of the USGS Precipitation-Runoff Modeling System (PRMS-V) and the USGS Modular Groundwater Flow Model (MODFLOW-2005 and MODFLOW-NWT).