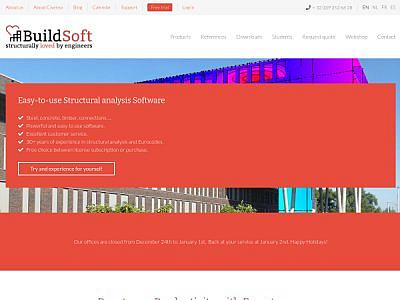 BuildSoft develops fast user-friendly software for structural analysis and BIM interoperability of concrete, steel and timber structures. The software is meant for structural engineers, architects, contractors and building companies.
CESDb currently lists 4 software developed by Buildsoft, including 1•2•Build, ConCrete (Plus), PowerConnect, Diamonds.
You can also visit developers official website https://buildsoft.eu for software support, product updates, licenses and other information.
Software by Buildsoft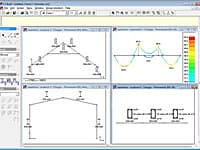 Predesign of 2D Frames In Steel, Concrete or Timber
1•2•Build is the ideal software to easily design beams, columns and simple 2D structures in steel, concrete of timber.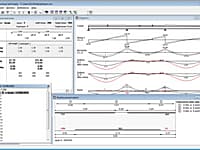 Designing Continuous Beams in Reinforced Concrete
ConCrete is the perfect software to quickly calculate continuous concrete beams. ConCrete Plus generates the reinforcement drawings.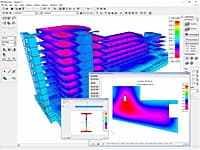 Structural Analysis of Steel, Concrete and Timber Constructions
Diamonds is the perfect software for analysis of steel, concrete and timber structures.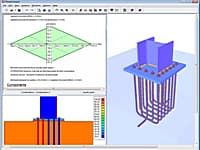 PowerConnect is the perfect software to design quick and easy different types of steel connections.
Similar Software From Other Developers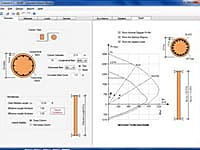 Design of Concrete members per the latest IBC, ACI 318 specifications
ASDIP Concrete is a suite of modules specifically dedicated to the design of concrete members such as beams, columns and walls, based on the latest ACI 318 specifications.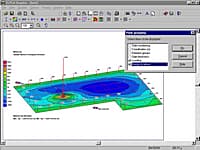 A Package for Geotechnical and Structural Engineers
GEOTEC Office is a package for geotechnical and design engineering. The package contains programs such as ELPLA, Bohr, TIEF, Geotools and more.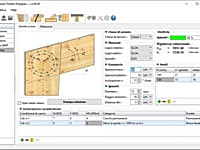 The program for the sizing of wooden structures, for fire tests, for the calculation of metal connections, of the structural joins and of the wood-concrete collaborating floors.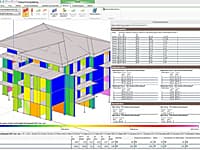 Structural Analysis and Design of Timber Structures
Timber Tech Buildings is a structural design software for analysis of timber shear walls structures realized using both CLT and platform frame systems born at University of Trento and developed by TimberTech.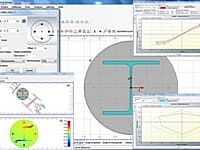 Structural Cross Sections (concrete, steel, composite etc.)
Cross Section Analysis and Design can handle structural cross sections that are built up of one or more geometric entities and can be drawn directly using the versatile featured user interface.