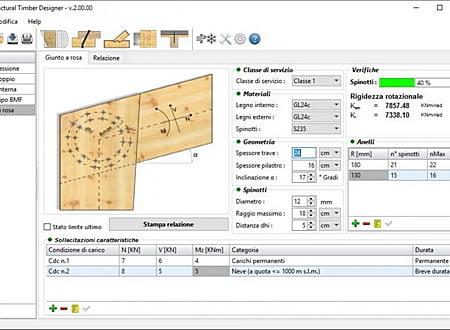 SOFTWARE :
Structural Timber Designer
DOWNLOADS :
UserDownloads:

4430
Program Description
The STD software is a tool to aid the design of wooden structures created by the structural designer to meet the needs of daily work. Its strengths are the ease of use, versatility and dynamic interaction of the software to the user's changes.
STD is the tool for sizing wooden structures that allows you to:
perform specific checks of sections subject to simple or combined solicitations;
carry out fire resistance checks by personalizing the surfaces exposed to the fire;
the calculation of the metal connections according to the Johansen theory;
the verification of the carpentry joints and the main mechanical connections;
the sizing of wood-cls collaborating floors.
The program is designed to simplify the work of the designer both in the executive design phase, thanks to the automatic preparation of a detailed calculation report, and in the estimate stage, thanks to the dynamic interaction of the software, which allows to converge quickly regulatory limits (NTC and EC5) optimizing the section and the consequent costs for the customer.
* Structural Timber Designer download link provides freeware version of the software.
Similar Software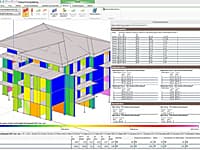 Structural Analysis and Design of Timber Structures
Timber Tech Buildings is a structural design software for analysis of timber shear walls structures realized using both CLT and platform frame systems born at University of Trento and developed by TimberTech.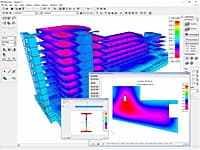 Structural Analysis of Steel, Concrete and Timber Constructions
Diamonds is the perfect software for analysis of steel, concrete and timber structures.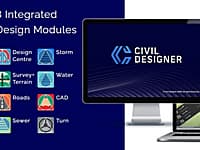 Civil Infrastructure Design Suite
Civil Designer software gives you an integrated civil infrastructure design suite of modules incorporating bulk earthworks, highways, roads, surface drainage, wastewater drainage and potable pressurized water network design and analysis, in a single application.
SAP2000
Version:22 · Computers and Structures Inc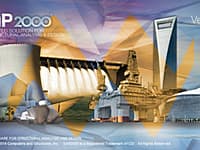 Structural Analysis and Design
From its 3D object based graphical modeling environment to the wide variety of analysis and design options completely integrated across one powerful user interface, SAP2000 has proven to be the most integrated, productive and practical general purpose structural program on the market today.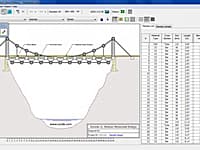 WPBD Bridge Design Contest 2016
Bridge Design Contest is a nationwide Internet-based competition intended to promote math, science, and technology education in US. West Point Bridge Designer provides you with the tools to model, test, and optimize a steel highway bridge.
Comments & Reviews
Submit a review about Structural Timber Designer software with your social media profile