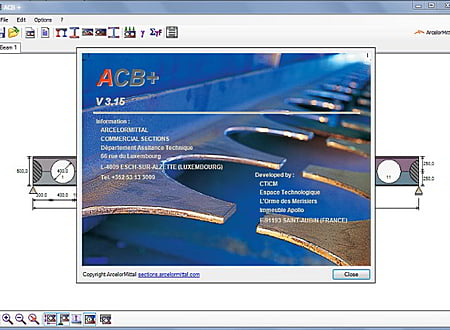 SOFTWARE :
ACB: ArcelorMittal Castellated Beams
DOWNLOADS :
UserDownloads:

9
ACB: ArcelorMittal Castellated Beams
Description
The lightweight appearance of ACB® cellular beams combined with their high strength never ceases to inspire architects in new structural forms. The optimised height/weight or load/weight ratio provides effective answers to the demands of project owners.
This solution allows for large uninterrupted spaces with spans of up to 18 metres and technical installations like pipes and ducts that can pass through the beams' circular web openings.
The purpose of ACB+ is to facilitate the design of cellular beams according to the principles of the Eurocodes.
* ACB: ArcelorMittal Castellated Beams download link provides freeware version of the software.
Similar Software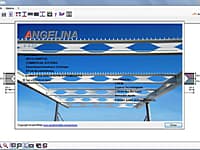 Steel and Composite Castellated Beams with Sinusoidal Openings
Predesign of steel and composite castellated beams with sinusoidal openings in normal and fire situation.
CoSFB
Version:1.6 · ArcelorMittal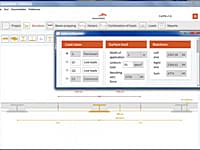 ArcelorMittal Composite Slim-Floor Beams
CoSFB (Composite slim floor beams), a new development by ArcelorMittal, combines the advantages of composite design with traditional slim floor construction and is the perfect answer to the demands of long spans in modern architecture.
CoP2
Version:1.05 · ArcelorMittal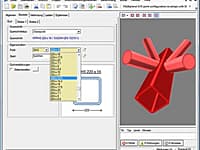 Steel and Composite Joints Design in Accordance with Eurocode 3
COP is an innovative computer program for the design of joints in steel and composite structures.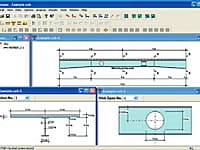 Analyse and Design Studded Composite and Non-Composite Steel Beams
Compos is a unique composite beam design software program to analyse and design studded composite and non-composite steel beams.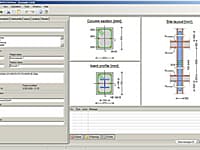 Innovation in Earthquake Resistant Design
Verification of INERD constructive system in steel that can be applied to reinforce concrete frame structure.
ACOBRI
Version:5.03 · ArcelorMittal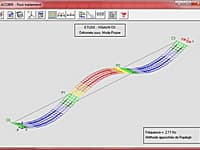 Composite Bridges Preliminary Design to Eurocodes
ACOBRI is a software developed by the CTICM for ArcelorMittal to optimize the preliminary design of structures with composite steel-concrete deck.
Comments & Reviews
About ACB: ArcelorMittal Castellated Beams
No comments yet. Be the first to comment.
Submit a review using your Facebook ID