Last Update :
11 December 2014
Downloads :
UserDownloads:

308
SCARM means Simple Computer Aided Railway Modeller - a free software for simplified design of scaled railway layouts and creation of railroad model track plans. With the help of SCARM you can easily draw railways and visualize them in 3D with the built-in viewer.  
What you can do with SCARM?
You can create complex layouts with many train stations on very large area
You can modelling flex-track routes easily, intuitive and most important – in very realistic way
You can deploy your layout on more than one level, with different heights and slopes of choosen sections from the track route
You can place tunnels and bridges
You can draw figures in order to create buildings of train stations, houses, industries, etc. together with all needed roads and infrastructure
You can use semaphores and color light signals to create the signalling in the layout track route
You can see a 3D view of your layout - just select "3D" button from the toolbar
You can measure distances and track sections length, using the functions in "Tools" menu
You can export and/or print your layout and show it to the other model trains fans and enthusiasts
You can view and print a list with the needed track pieces and even use it as a shopping list
Similar Software
HEADS Rail
Version:14.1 · Techsoft Engineering Services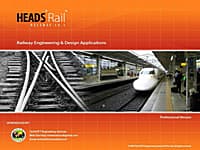 Railway Engineering and Design Application
The largest and versatile software for Railway, Metro Rail, LRT, MRT, Mono Rail Engineering projects.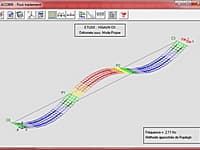 Composite Bridges Preliminary Design to Eurocodes
ACOBRI is a software developed by the CTICM for ArcelorMittal to optimize the preliminary design of structures with composite steel-concrete deck.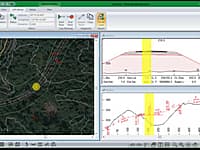 RoadEng is a site and road design software package. It works either as an add-on to other civil design software or as a standalone system. It includes functions for data collection, terrain modelling, contouring, volumes, profiles, sections, and road design.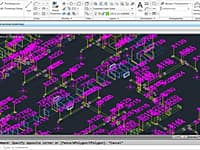 Point Placement and Construction Layout
Point Layout construction layout software helps contractors and subcontractors bring model accuracy to the field.
csJoint
Version:8.0 · ConSteel Solutions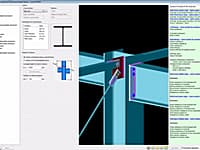 csJoint connection design software can be run as a stand-alone application and proved to be an efficient tool for structural connection design.
Comments & Reviews
About Scarm
No comments yet. Be the first to comment.
Submit a review using your Facebook ID