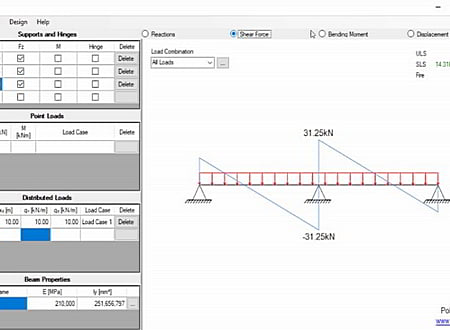 DOWNLOADS :
UserDownloads:

1385
Program Description
Determine sectional forces and design statically indeterminate beams using PolyBeam, a simple beam calculator. PolyBeam allows for linear elastic as well as plastic calculations of sectional forces in statically indeterminate beams using finite element theory. PolyBeam includes a design check for steel sections with respect to load bearing capacity, fire and natural frequency in accordance with Eurocode 3 (EN 1993).
Getting Started with PolyBeam
Register here to get a free serial number
Download PolyBeam, unzip the file and run setup.msi
Follow the instructions to install the program
Enter your serial number
You are now ready to use the program
* PolyBeam download link provides trial version of the software.
Similar Software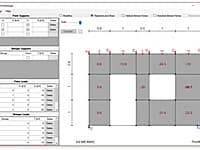 An Optimal Plastic Stringer Model Solution
Use the optimal plastic stringer model solution to design shear walls, concrete diaphragms etc.
ZCAD
Version:0.9.8.5 · Andrey Zubarev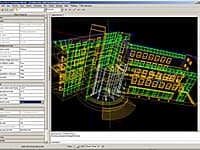 ZCAD is simple CAD program with dxf2000 file format support.
Scarm
Version:1.7.1 · Milen Peev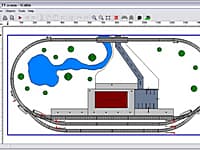 Simple Computer Aided Railway Modeller
SCARM means Simple Computer Aided Railway Modeller, a free software for simplified design of scaled railway layouts and creation of railroad model track plans.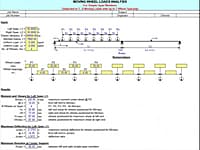 Simple-Span Members Subjected To 1-8 Moving Wheel Loads
MOVLOADS is a spreadsheet program written in MS-Excel for the purpose of analysis of simple-span members subjected to from one up to eight moving wheel loads with up to seven wheel spacings.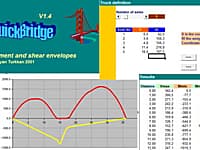 Moving truck analysis for bridges with simple or continuous spans
Moving truck (up to 20 axles) analysis for bridges with simple or continuous spans (up to 5). Envelopes (M & V) and support reactions.
Comments & Reviews
Submit a review about PolyBeam software with your social media profile