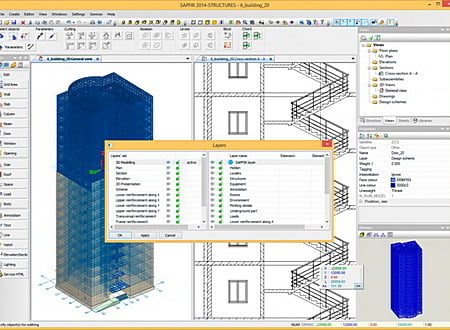 DOWNLOADS :
UserDownloads:

88
Program Description
SAPFIR-3D is a software for architectural design of multi-storey residential and public buildings, structures of any purpose, small structures, cottages, concept of interior design.
Geometry generation, 3D simulation, visualization of architectural shapes and construction objects. Engineering and architectural experiments, search for optimal variants of 3D solutions and structural models. Analytical models of architectural objects for further stength analysis of structure by finite element method in LIRA-SAPR software
Advantages of the software
User-friendly and powerful tools for graphic generation and editing parametric 3D models provide the architect with much scope for creativity.
Parametrization and structuring of project components enable you to supervise even highly complex projects as it is easy enough to modify the model at any stage of design; it will produce great number of different project variants and encourage creative concept.
Familiar concepts and terminology, such as storey, floor slab, wall, column, beam, opening, staircase, sectional elevation, facade, etc., enable you to proceed to work without delay for studying additional concepts and terms.
As the program has option to obtain plans of storeys, sectional elevations and facades based on unified 3D model of structure, then all these views comply with each other and no user errors will occur.
Preparation of drawings as well as notations for dimensions, construction lines, elevation marks, radius, diameter, dashed lines are presented according to SPDS.
Accurate and adequate (with account of location of bearing layer in multi-layer structures) analytical model for generating FE model enables you to carry out strength analysis and evaluate structures in LIRA-SAPR program.
Flexible user interface enables you to adjust menus, shortcut keys, location of dialog boxes and appearance of the screen according to your own preferences.
Open architecture of the program, support for OLE interfaces and user-defined scripts provide you with great scope for program development, as program functionality may be added not only by developers but by qualified users as well.
* SAPFIR-3D download link provides demo version of the software.
Similar Software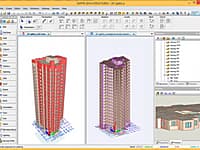 Numerical Analysis of Structures Strength and Stability
LIRA-SAPR is comprehensive software package that benefits from BIM technology and intended for analysis and design of building and mechanical engineering structures of different purposes.
MONOMAKH
Version:2016 R2 · Liraland Group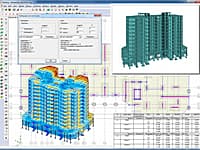 Analysis & Design of Reinforced Concrete (RC) Structures
MONOMAKH-SAPR software is intended for analysis and design of monolithic reinforced concrete structures and structures with brick walls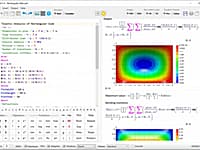 CalcPad is a professional software for mathematical and engineering calculations. It represents a flexible and modern programmable calculator.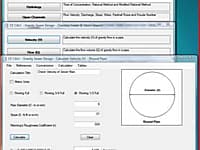 Performs civil engineering calculations for hydrology, open channels, culverts, gravity sewer, transmission lines and unit conversions.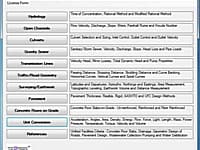 Civil Engineering Calculations
Performs civil engineering calculations for hydrology, open channels, culverts, gravity sewer, transmission lines, traffic/road geometry, surveying/earthwork, pavement, concrete floors and unit conversions.
Comments & Reviews
Submit a review about SAPFIR-3D software with your social media profile