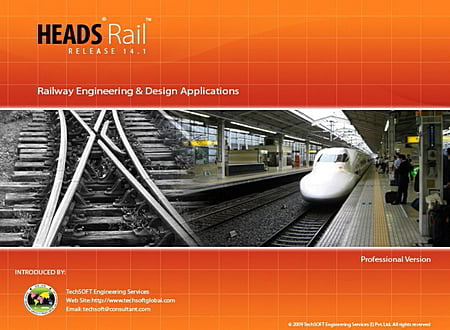 DOWNLOADS :
UserDownloads:

695
Program Description
The development of effective rail transport system is the primary need of any developing country and the upgrading of existing railway network system is essential for the developed countries as the capacities of railways are reached to saturation level with the passage of time. 
The railway development involves very high degree of attention by the project Authorities as well as by the Consultants, Engineers and Contractors. Any mistake May result in expenditure of a few millions which could have been avoided. Normally the design of route alignment and the ancillary structures decide the cost of a railway project and for this job the best experienced manpower and best available tools must be deployed.
HEADS Rail is applicable for Metro Railways for design speed of 135 Kilometres per Hour or more, Standard gauge, Broad Gauge, Meter gauge, any defined maximum "Cant" at Super elevated sections giving inner edge rotation, Curves with Clothoid Transitions, Earthwork Estimation, Construction Drawings, Design of rail Yards, Design of Points, Crossings, Track Diversion in case of Repairing, Curvature, Train Resistance & Haulage Capacity on Grades and Track stresses. 
Applications for Land Survey, DTM and GPS
Processing of Total station Survey data,
Processing of Total station Survey data,
Development of Ground Modeling,
Digital Terrain Model, Digital Mapping, producing Survey Base Plan,
Ground Long and Cross Sections,
Contouring, Perspective views,
Traverse Co-ordinates correction by Bowditch, Transit, Closed Link, EDM Applications,
GPS Survey and Co ordinate Transformations,
Storage of Ground information in Layered CAD System compatible to AutoCAD, MicroStation etc.,
In-built CAD graphics and design system is very sophisticated and full of drawing features
Applications for Engineering Design
Alignment design for Railways, Metro Rail Tunnels, Mono Rails, MRT, LRT etc.
Processing Geometric design with complete set of site setting-out information
Producing best formatted construction drawings for PLAN, PROFILE, Cross Sections
Produces Estimation of Quantities,
Analysis of Item Unit Rates,
Hydrological design of Drainage,
Under ground Metro Railways with generation of Coach profiles at turnings etc.
Elevated Metro Railways
Detailed and well formatted Design Reports and Drawings.
Applications for Construction
Processing Cross Sections Survey by Auto Level,
Bill of Quantities for Running Account Billing
Chainage wise Cross Section Drawings,
Generating Site Setting out details with desired modifications as and when required,
Preparation of As built Drawings
Alignment Control for Tunnel Boring Machine (TBM),
Special Points on Technical Specifications
Co-ordinate Conversion to exchange data between GPS & Total Station.
Traverse Survey with String Modeling and closing error distribution.
Contouring with user defined intervals and display of Elevations.
DTM is accurate & can take up to 300, 000 points.
Model Strings may take up to 20, 000 Strings.
Conceptualization of Route Alignment on Aerial Photograph / Satellite Imagery.
Co-ordinate transformation from Long-Lat to East-North and the reverse
Design of Points, Crossings, Yards etc.
Design and estimating of routes with "No Land Acquisition" criterion
Optimized vertical profile design for Exact Quantity of Earthwork at desired Haulage capacity.
Auto level survey for Cross Sections and Bill of Quantities.
Extended ground in Cross Section drawing to show full Survey Corridor.
Built-in CAD engine for viewing and editing drawings compatible to AutoCAD.
DXF Plan, Profile & Cross Section Drawings compatible to all CAD software.
Long Section Drawing with Alignment & Super Elevation /CANT details, even in Pieces.
Plan drawings in sheet wise pieces by Sheet Layout.
Interactive design for a large alignment length in one go (in True Sense).
Control on Shifting of Alignment for Tunnel Centre Line.
Design interchangeability with other popular design software.
3D perspective view from various angles
Exporting LANDXML data for "Drive Through" Simulation by UC winRoad.
Straight forward interactive design for Main Alignment, Loops.
Irregular occurrence of Service corridors on either side and change of cross section.
* HEADS Rail download link provides trial version of the software.
Similar Software
HEADS Pro
Version:24 · Techsoft Engineering Services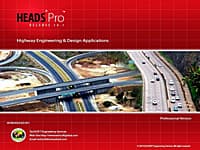 Highway Engineering and Design Application
The simplestand versatile software for highway engineering and design with special features for low cost rural roads and hill roads, tunnels.
HEADS Site
Version:24 · Techsoft Engineering Services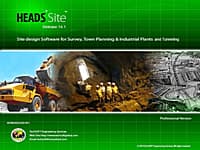 Design For Survey, Town Planning & Industrial Plants And Tunneling
The largest and versatile software for survey, dtm, contouring, site development for township, tunnel, airport, irrigation, water supply projects.
TransPlan
Version:10 · Techsoft Engineering Services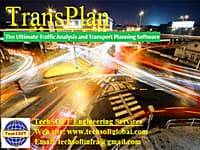 Traffic Analysis and Transport Planning
TransPlan is powerful software system for Traffic Analysis and Transport Planning.
ASTRA Pro
Version:24 · Techsoft Engineering Services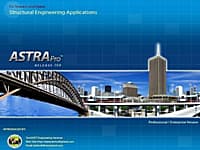 Analysis & Design of Bridges with Foundations, Hydrological Analysis, Culverts, Underpasses
The simplest and versatile software for structural analysis and design of bridges with super structures, sub structures, foundations, hydrological analysis, culverts, underpasses.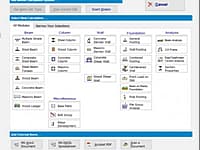 Structural Engineering Design And Analysis Modules
Enercalc Structural Engineering Library provides the practicing engineer with a large toolkit of capabilities to design the elements of structures.
Comments & Reviews
Submit a review about HEADS Rail software with your social media profile