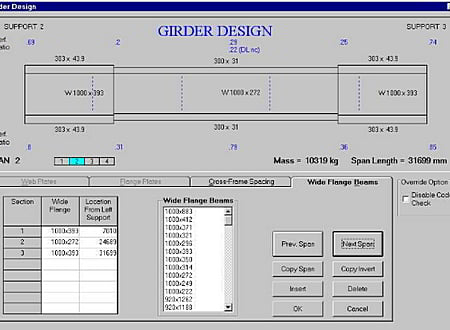 DOWNLOADS :
UserDownloads:

673
STLBRIDGE is a continuous steel bridge analysis and design software package for use in the design of steel bridges conforming to AASHTO Standard Specifications for Highway Bridges or AASHTO Load and Resistance Factor Design Specifications. Software written for Bridge Engineers by Bridge Engineers.
* STLBRIDGE download link provides demo version of the software.
Similar Software
QConBridge
Version:1.3 · Washington State Department of Transportation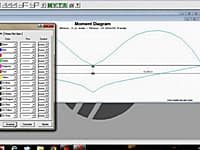 Hl93 Live Load Analysis For Continuous Bridge Structures
QConBridge is a live load analysis program for continuous bridge frames.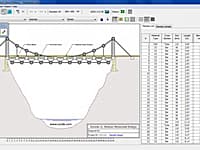 WPBD Bridge Design Contest 2016
Bridge Design Contest is a nationwide Internet-based competition intended to promote math, science, and technology education in US. West Point Bridge Designer provides you with the tools to model, test, and optimize a steel highway bridge.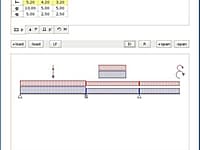 Member Forces and Support Reactions of a Continuous Beam
This is a small engineering tool that calculates member forces and support reactions of a continuous beam. It is based on CBA. m for matlab/octave by Colin Caprani
CSiBridge
Version:21 · Computers and Structures Inc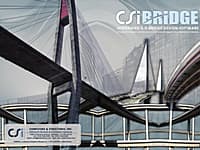 3D Bridge Analysis, Design and Rating
CSiBridge design allows for quick and easy design and retrofitting of steel and concrete bridges.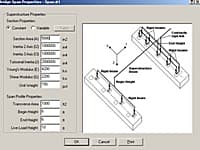 Analyzing multiple bridge pier structures
The FB-MultiPier analysis program is a nonlinear finite element analysis program capable of analyzing multiple bridge pier structures interconnected by bridge spans.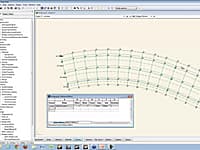 Simulate Advanced Bridge Engineering Problems
GSA Bridge is easy-to-use bridge analysis software automatically sifts through the multiplicity of possible moving loads to find exactly which the crucial ones for your structure are.
Comments & Reviews
About STLBRIDGE
No comments yet. Be the first to comment.
Submit a review using your Facebook ID