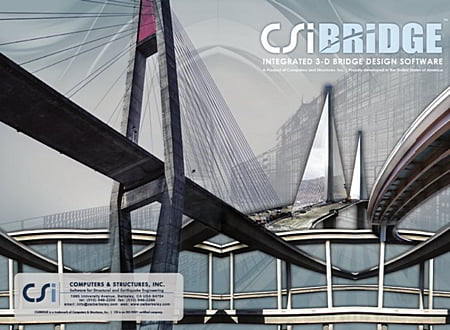 DOWNLOADS :
UserDownloads:

2940
Program Description
Modeling, analysis and design of bridge structures have been integrated into CSiBridge to create the ultimate in computerized engineering tools. The ease with which all of these tasks can be accomplished makes CSiBridge the most versatile and productive software program available on the market today.
Using CSiBridge, engineers can easily define complex bridge geometries, boundary conditions and load cases. The bridge models are defined parametrically, using terms that are familiar to bridge engineers such as layout lines, spans, bearings, abutments, bents, hinges and post-tensioning. The software creates spine, shell or solid object models that update automatically as the bridge definition parameters are changed.  
CSiBridge design allows for quick and easy design and retrofitting of steel and concrete bridges. The parametric modeler allows the user to build simple or complex bridge models and to make changes efficiently while maintaining total control over the design process. Lanes and vehicles can be defined quickly and include width effects. Simple and practical Gantt charts are available to simulate modeling of construction sequences and scheduling.
* CSiBridge download link provides demo version of the software.
Similar Software
BridgeLink
Version:6.0 · Washington State Department of Transportation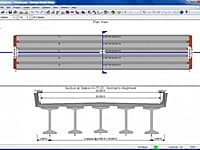 Integrated Bridge Engineering Design, Analysis, and Load Rating
BridgeLink is an integrated bridge engineering software tool for analysis, design, and load rating.
SAP2000
Version:22 · Computers and Structures Inc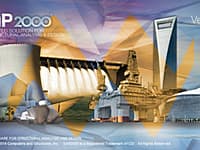 Structural Analysis and Design
From its 3D object based graphical modeling environment to the wide variety of analysis and design options completely integrated across one powerful user interface, SAP2000 has proven to be the most integrated, productive and practical general purpose structural program on the market today.
PERFORM-3D
Version:7.0 · Computers and Structures Inc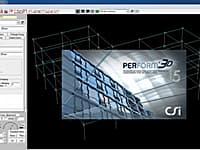 Nonlinear Analysis and Performance Assesment for 3-D Structures
PERFORM-3D is a general tool for implementing displacement-based design, analysis and performance assesment for 3-d structures.
CSiPlant
Version:6.1 · Computers and Structures Inc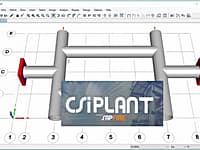 Pipe Stress Analysis and Design
CSiPlant is an integrated engineering software product for analysis and design of piping systems and frame structures, .
Brufem
Version:4 · Bridge Software Institute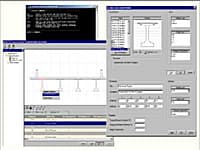 Modeling, Analysis and Load Rating of Highway Bridges
The BRUFEM program is used to perform automated finite element modeling, analysis, and load rating of highway bridges using a complete 3-D model.
Comments & Reviews
Submit a review about CSiBridge software with your social media profile