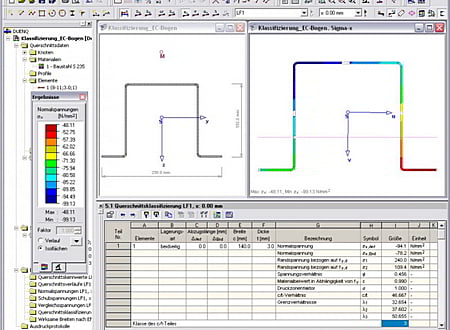 DOWNLOADS :
UserDownloads:

35
SHAPE-THIN provides the option of interface with RFEM and RSTAB: SHAPE-THIN cross-sections are available in the library of the FEA or frame analysis software, and vice versa, it is possible to import and design the internal forces from RFEM and RSTAB in SHAPE-THIN.
The structural data can be entered graphically, in tables, or by means of a DXF file.
Features
Modeling of the cross-section via elements, sections, arcs and point elements
Expandable library of material properties, yield strengths, and limit stresses
Section properties of open, closed or non-connected cross-sections
Effective properties of cross-sections consisting of different materials
Stress analysis including design of primary and secondary torsion
Check of (c/t) ratios
Effective cross-sections according to
EN 1993-1-5:2006
EN 1999-1-1:2007
DIN 18800-2:1990-11
Classification according to
EN 1993-1-1:2005
EN 1999-1-1:2007
Interface with MS Excel to import and export tables
Printout report with option to print reduced report
* SHAPE‑THIN download link provides trial version of the software.
Similar Software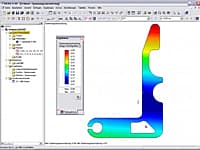 SHAPE‑MASSIVE determines section properties of any thick-walled cross‑section and calculates the stresses.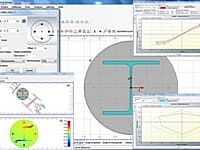 Structural Cross Sections (concrete, steel, composite etc.)
Cross Section Analysis and Design can handle structural cross sections that are built up of one or more geometric entities and can be drawn directly using the versatile featured user interface.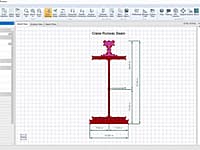 ShapeBuilder calculates geometric section properties, like area, moment of inertia, etc.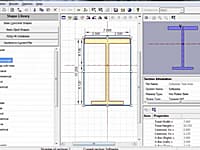 Find the properties of complex built-up sections
RISASection allows the user to define any type of complex cross section either by combining standard shapes or by defining new shapes.
SectProp
Version:2010.1 · Yakov Polyakov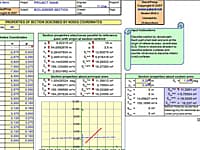 Cross-Sectional Properties Of Structural Members
Calculates structural properties of general cross-section. Also calculates torsional properties of thin-walled section including shear center and warping moment of inertia.
RFEM
Version:5-06-3039 · Dlubal Software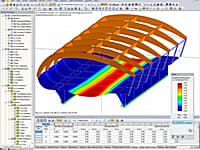 RFEM is a powerful 3D FEA program helping structural engineers meet requirements in modern civil engineering.
Comments & Reviews
About SHAPE‑THIN
No comments yet. Be the first to comment.
Submit a review using your Facebook ID