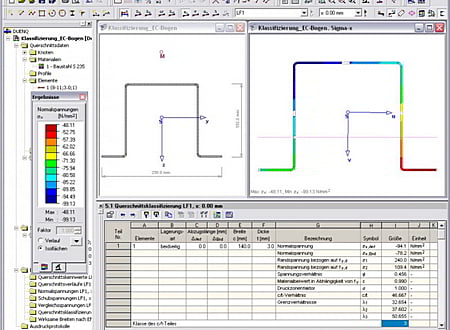 DOWNLOADS :
UserDownloads:

666
Program Description
SHAPE-THIN provides the option of interface with RFEM and RSTAB: SHAPE-THIN cross-sections are available in the library of the FEA or frame analysis software, and vice versa, it is possible to import and design the internal forces from RFEM and RSTAB in SHAPE-THIN.
The structural data can be entered graphically, in tables, or by means of a DXF file.
Features
Modeling of the cross-section via elements, sections, arcs and point elements
Expandable library of material properties, yield strengths, and limit stresses
Section properties of open, closed or non-connected cross-sections
Effective properties of cross-sections consisting of different materials
Stress analysis including design of primary and secondary torsion
Check of (c/t) ratios
Effective cross-sections according to
EN 1993-1-5:2006
EN 1999-1-1:2007
DIN 18800-2:1990-11
Classification according to
EN 1993-1-1:2005
EN 1999-1-1:2007
Interface with MS Excel to import and export tables
Printout report with option to print reduced report
* SHAPE‑THIN download link provides trial version of the software.
Similar Software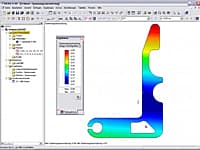 SHAPE‑MASSIVE determines section properties of any thick-walled cross‑section and calculates the stresses.
CUFSM
Version:5.04 · Thin-Walled Structure Group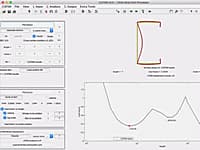 Cross-Section Elastic Buckling Analysis
CUFSM includes tools for generalized beam-column loading and analysis. CUFSM provides both the semi-analytical finite strip method for creation of the cross-section signature curve as well as the generalized finite strip method for other end boundary conditions.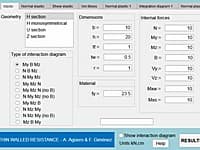 ThinWallRes allows to determine the resistance capacity of open thin-walled sections.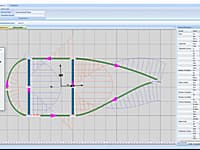 ThinWallSections is a software tool for analysis of multi-cell thin-wall sections. Runs Stand Alone and also Integrates tightly with Excel and Matlab.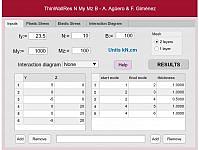 Resistant Capacity Of Open Thin-Walled Sections
ThinWallRes N My Mz B allows determining the resistant capacity of open thin-walled sections subjected to axial, biaxial and bi-moment bending.
Comments & Reviews
Submit a review about SHAPE‑THIN software with your social media profile